QV CEO Jacquie Barker discusses the pending death of the registered valuation industry as banks increasingly rely on electronic valuation systems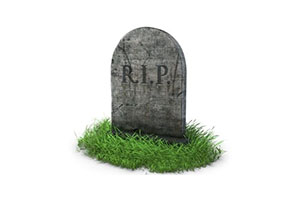 Jacquie Barker has been warned for a long time about the pending death of the registered property valuation industry without the threat ever coming good.
But the Quotable Value CEO told a Parliamentary select committee on Thursday that changes in valuation technology in recent times, and changing attitudes among lenders, meant she could now "see the day that that will happen."
To an extent, at least.
About 80% of residential properties being sold now fit into a norm where banks were not requiring a registered valuation, Barker told the Primary Production Select Committee (and please don't ask why QV was appearing before the Primary Production Committee).
New electronic systems like the Corelogic site used by banks to provide valuation estimates are set to pretty much replace valuers for these sales, Barker said. However, the top 20% or so – expensive sales where there might not be as much complementary sales data – are still likely to require registered appraisals.
Banks had been staffed by "traditional people" who made risk-averse decisions, requiring registered valuations, she said. But rising technology was producing effective results, leading to "quite a big change in terms of what the banks will use."
National MP Stuart Smith asked Barker whether we should be worried about relying purely on computer-generated valuations based on similar sales rather than those done by trained valuers. An upbeat Barker said the shift should not be feared.
The amount of information becoming available to go into electronic valuation models was giving such good outcomes that she was confident to rely on the numbers. It was also not amiss to trust the market – after all, sales data effectively captures the emotional elements of values, something registered valuers might not be able to capture.
*This article was first published in our email for paying subscribers. See here for more details and how to subscribe.