Leaky homes are back in focus ahead of Saturday's election; Nick Smith has asked officials to look at extending the 10% equity Welcome Home Loan scheme to leaky home owners; RNZ running series on the issue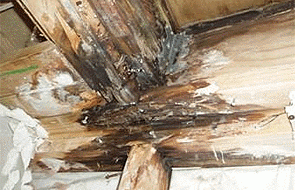 The leaky homes crisis is back in focus ahead of Saturday's election, with a series of reports by Radio NZ highlighting the continuing plights of many home owners struggling with remediation costs.
Building and Construction Minister Nick Smith says officials are due to report back next month on whether the government could extend its low-equity Welcome Home Loan scheme to cover those still affected and facing exceptional circumstances.
The scheme allows for 10% equity mortgages for borrowers who otherwise wouldn't be eligible for them due to circumstances including their earnings. The loans are guaranteed by the government.
RNZ on Monday highlighted the plights of several Manurewa families at risk of losing their homes because they were unable to make initial down payments to their body corporate of more than $100,000 for repairs.
One townhouse owner said her bank had turned down a request for funds. They're looking at a repaired house valuation of $465,000 and a mortgage that they've already had 10 years of $489,000.
Another report Tuesday highlighted how some homeowners on the North Shore were facing recladding bills of $270,000 and who were not eligible for council or government help. One advocate said there had been suicides from the pressure imposed by leaky homes.
People had been forced to sell their apartments or risked being sued by their body corporates if they were unable to pay their share of the remediation costs.
An advocate said these homeowners had taken their plight to Northcote MP Jonathan Coleman, asking for the government to offer no-interest loans for repair work, which homeowners would repay when they sold their homes.
Coleman had sent them on to Building and Construction Minister Nick Smith, who was reported to have said the government was looking to extend a loan scheme to these owners. Asked for clarification on this, a spokeswoman for Smith said he had asked MBIE officials to look into whether the government's Welcome Home Loan scheme for first home buyers could be extended to leaky home owners.
The scheme would allow for these people to access 10% mortgages, but they would still be faced with regular finance costs from the eligible banks allowed to issue Welcome Home Loans. Read the full statement from Smith's spokeswoman below:
Support for owners and occupiers of leaky homes was extended in March 2016 to ensure assistance is available for families affected by leaky homes who otherwise would have been unfairly excluded: https://www.beehive.govt.nz/release/leaky-home-support-extended

In the six years this scheme has operated it has helped nearly 4000 homeowners repair or start repairing their leaky homes and eased the cost of the burden of repairs for owners.

The Government has contributed $73.16 million to remediating leaky homes so far, with a further $22.49 million approved.

The Minister has looked into several examples of people affected by leaky homes and wanting assistance with the cost of repairs. In each example, the properties had appreciated significantly, giving sufficient equity to repair their homes while still retaining equity.

The Minister has asked MBIE to explore the use of the loan guarantee scheme, called Welcome Home Loans, to assist in exceptional circumstances, both for buildings requiring earthquake strengthening under new legislation and also for people who may be struggling to raise mortgage finance for leaky home repairs. This does not have the Government paying the cost but means homeowners can raise the finance to have their home repaired without losing it.

Officials are due to report back to the minister next month on these potential extensions of the Welcome Home Loan scheme.