Government plans to add 3554 houses to Auckland's public housing stocks by June 2020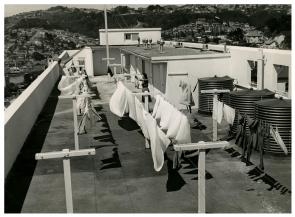 The Ministry of Social Development (MSD) is planning to add more than 3500 homes to Auckland's public housing stock over the next two years.
Public housing is made up of homes provided by Housing New Zealand and community housing providers for people on low incomes.
The ambitious target for Auckland was contained in a raft of figures on public housing released by MSD last week.
These show that there were 66,367 public housing dwellings throughout the country at September 30 last year, and MSD wants to increase that stock to 72,000 by June 2020. That's an increase of 5633 homes (+8.6%).
The bulk of the increase will be in the upper North Island, with 3554 new public housing units for Auckland (+11.8%), 546 for Waikato (12.7%) and 324 for the Bay of Plenty (+12.2%). See Table 1 below, for the regional breakdown.
Scott Gallacher, Deputy Chief Executive for Housing at MSD, said the Ministry would be working with Housing NZ and community housing providers to deliver the additional homes.
"What shape that will take is still being worked through, but it could be a mixture of lease and new builds," he said.
At the same it released the public housing figures, MSD also released a regional breakdown of how much it pays out in Accommodation Supplement each week (see Table 2 below).
People do not need to be on a benefit to receive an Accommodation Supplement as it is also available to people on low wages who are paying high rents.
This shows that the Government pays out an average of $20.9 million a week via the Accommodation Supplement, with nearly $9.3 million of that (44.6%) paid to 92,452 people in Auckland, who on average receive just over $100 a week to help with their housing costs.
That's equivalent to $1.08 billion a year in Accommodation Supplement payments throughout the country, with $484 million of that being paid in Auckland.
On top of that MSD pays on average another $17.3 million a week in income-related rent subsidies to public housing providers.
That is to make up for the difference between the income-related rents they charge their tenants, and the prevailing market rents for the same types of properties.
Altogether, MSD paid out $576.3 million in housing support in the fourth quarter of last year, equivalent to just over $2.3 billion a year.
Table 1: Public Housing by Region

| | | | | |
| --- | --- | --- | --- | --- |
| Region | Number of Public Housing Units  at 03.09.17 | 2020 Public Housing Target | Increase/Decrease by June 2020 | Change +/-  |
| Northland   | 2040 | 2187 | +147 | +7.2% |
| Auckland | 30,249 | 33,803 | +3554 | +11.8% |
| Waikato | 4307 | 4853 | +546 | +12.7% |
| Bay of Plenty | 2655 | 2979 | +324 | +12.2% |
| Taranaki | 1265 | 1146 | -119 | -9.4% |
| Central (Manawatu, Tararua, Horowhenua, Whanganui). | 2302 | 2624 | +322 | +14% |
| East Coast (Gisborne, Wairoa Hawke's Bay). | 4013 | 4304 | +291 | +7.3% |
| Wellington (includes Wairarapa) | 8533 | 9060 | +527 | +6.2% |
| West Coast-Tasman (includes Marlborough & Nelson) | 1448 | 1549 | +101 | +7.0% |
| Canterbury | 7379 | 7552 | +173 | +2.3% |
| Sourthern (Otago & Southland). | 1865 | 2052 | +187 | +10.0% |
| Total NZ (rounded) | 66,367 | 72,000 | 5673 | +8.6% |
 

Table 2: Weekly Accommodation Supplement Payments

| | | | |
| --- | --- | --- | --- |
| Region | Number of payments made | Average weekly payment  | Total paid per week  |
| Northland | 15,559 | $52.66 | $819,312 |
| Auckland | 92,452 | $100.15 | $9,259,403 |
| Waikato | 31,836 | $57.10 | $1,817,937 |
| Bay of Plenty | 24,096 | $67.42 | $1,624,507 |
| Taranaki | 9659 | $49.80 | $480,990 |
| Central (Horowhenua, Manawatu, Whanganui,Tararua).  | 17,700 | $48.92 | $865,872 |
| East Coast (Hawke's Bay, Gisborne). | 16,698 | $53.70 | $896,669 |
| Wellington (includes Wairarapa). | 28,366 | $66.11 | $1,875,402 |
| West Coast/Tasman (includes Marlborough and Nelson) | 10,817 | $69.08 | $747,281 |
| Canterbury | 28,278 | $58.55 | $1,655,624 |
| Southern (Otago, Southland) | 15,065 | $51.34 | $773,488 |
| Total NZ (rounded) | 291,634 | $71.67 | $20,900,000 |