The troubled redevelopment of the Waiwera Hot Pools complex by Russian billionaire Mikhail Khimich has ended in liquidation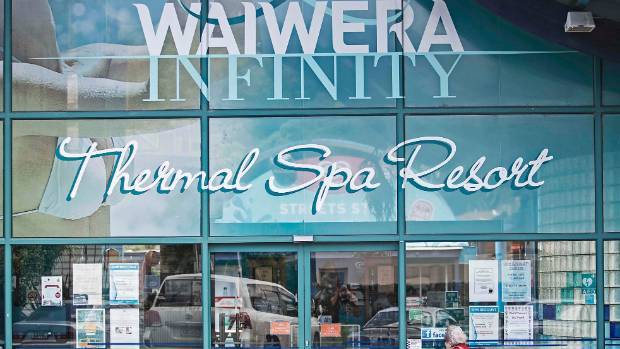 Plans by Russian billionaire Mikhail (also known as Michael) Khimich to redevelop the Waiwera thermal pools complex north of Auckland appear to be near the end of the road.
Waiwera Thermal Resort Ltd was placed into liquidation last Friday (February 15).
Companies Office records show that up until late last year, 80% of the shares in the company were owned by Khimich, with the remaining 20% held by the Las Vegas, Nevada-based Ordover Trust.
But in November last year all of the company's shares were transferred to the Ordover Trust, with Khimich and Las Vegas-based Leon Fingerthut remaining as the company's two directors.
However another of Khimich's companies still holds a security interest over the company.
Waiwera Group Ltd, which lists Khimich as its sole shareholder and director, holds security for up to $7.5 million over all of Waiwera Thermal Resort's assets, which security documents state relate to "Moneys provided by the secured party [Waiwera Group Ltd] to the debtor [Waiwera Thermal Resort Ltd]."
The Waiwera pools complex has been a popular recreational venue for several generations of Aucklanders and out-of-town visitors, but has been closed for renovations for the last 12 months and is currently in a state of disrepair.
Waiwera Thermal Resort Ltd owns the property on a leasehold title, which runs for 20 years from December 2007, with perpetual Rights of Renewal for further 20 year periods thereafter.
The property is mortgaged to Kiwibank, which holds security for up to $3.15 million plus interest over the property, although it is not known how much the bank may actually be owed.
The property has a current (July 2017) rating valuation of $13.8 million.
Khimich is said to have made his fortune in the Russian oil industry and is believed to have gained New Zealand residency in 2013.
Although he is often described as a billionaire, the actual extent of his wealth is not known.
The freehold title to the land under the Waiwera pools complex is owned by Waiwera Properties Ltd, a company associated with brothers Haydn and Mark Staples, who are well known Auckland property investors and developers through Urban Partners.
Waiwera Properties is believed to have taken back possession of the property last year due to breaches of the lease.
Under the terms of Waiwera Thermal Resort's lease, ground rent was originally set at $525,000 plus GST a year (in 2007) and was then to be reset every five years at 7% of the land's current market value.
Although it's not known what the current market value of the property would be, 7% of its rating valuation of $13.8 million would be $966,000 plus GST.
The liquidators of Waiwera Thermal Resort Ltd are Jared Booth and Tony Maginness of Staples Rodway.
They are due to issue their first report on the company's affairs by March 22.