Plans to sell Auckland Council owned land for development at Westpark and Gulf Harbour marinas still on ice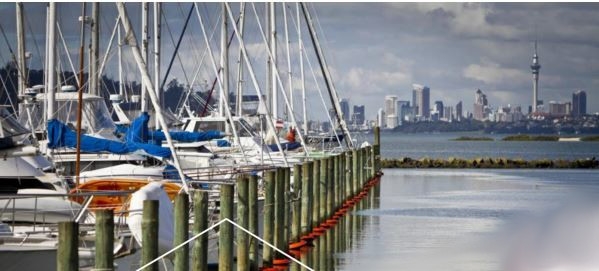 Plans by Auckland Council's Panuku to sell prime waterfront land at Westpark and Gulf Harbour Marinas have been shelved.
The council currently owns or has interests in six marinas in the region which are held by the Council Controlled Organisation (CCO) Panuku Development Auckland. The assets involved are Gulf Harbour Marina, Hobsonville's Westpark Marina, Half Moon Bay Marina, Westhaven Marina, Viaduct Harbour Marina and the Silo Marina.
Panuku had been looking at selling land at both Westpark and Gulf Harbour Marinas. But the idea appeared to have been scuttled in September last year due to public opposition. The Auckland Council then agreed to come up with a marina strategy to set out what its plans were.
The work was going to be done by the council's planning committee and a final report was supposed to have come back to council in December last year, but that didn't happen. So what happened to the strategy and is the council still looking at selling off some of its marina holdings?
Auckland Council Planning Committee chairman Chris Darby says last week councillors voted to proceed with a marina strategy which will set out what the council's interests and options are.
The councillors had initially been presented with six principles that were set out on a single sheet of paper by council officers.
But a number of councillors said they wanted a more detailed plan and voted against the proposal. After listening to feedback from the likes of the Auckland Marina Users Association they then agreed to create a "strategy prioritising the council owned marinas including Gulf Harbour, Hobsonville (Westpark), Half Moon Bay and Westhaven".
According to councillor Mike Lee who attended the marathon session, the fact the committee voted to go ahead with a formalised marina strategy at least buys those opposed to the sale of any of the council's marina assets some time.
But he says it doesn't mean the local authority won't look at selling off the assets at a later date.
"The council will sell anything that's not tied down. They are in a financial bind and we have to watch them very carefully," Lee says. 
Councillor Wayne Walker is pleased with the final outcome of the meeting.
"Some of the councillors were interested in a somewhat simplistic approach of using principles. But if you want to have real oversight a strategy is important and that can be adapted to suit the individual marinas."
Walker says from a financial point of view the council is better off retaining its ownership of the marina assets as they don't cost ratepayers anything and they return revenue each year. He says he's also keen to see them classified as key strategic assets.
When asked when he expects the marina strategy to be finalised he says there's no deadline that he knows of.
"There shouldn't be a rush around this, we want to make sure we get it right."
A Panuku board report from May last year refers to a 2015 review by Cameron Partners and EY which looked at assets Auckland Council could sell that were not critical to the delivery of its core functions. 
"Cameron Partners concluded that the ownership of the marina assets by council was largely commercial for financial return and there is only limited strategic purpose or ownership/control imperative as a public asset."