Public Policy
/
opinion
Matt Nolan argues the government's push for an unemployment insurance scheme should be slowed down or implemented in a less ambitious way to start with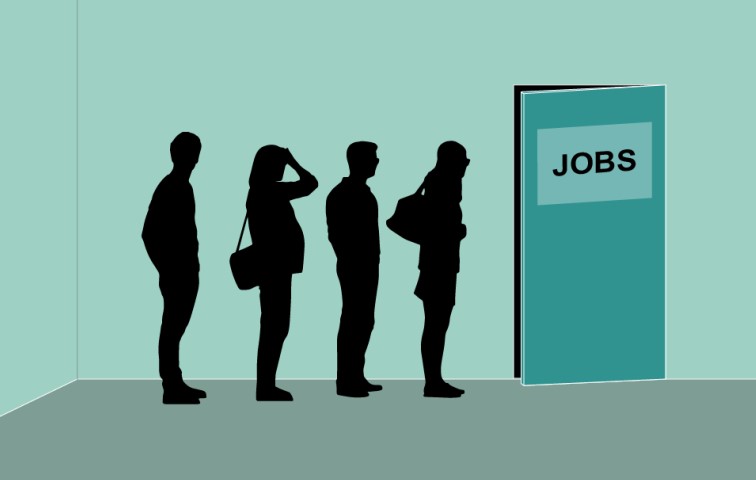 Matt Nolan*
Although it feels like a distant memory at this point, earlier in the year the Government released a proposal for compulsory income insurance in New Zealand - what is termed the "New Zealand Income Insurance Scheme". This is an important issue, and it would provide a significant change to the social safety net in New Zealand - one that we have until the 26th of April to submit on. Robyn Walker from Deloitte has done a great summary if you want to look through that.
However, I'm not here to give you a sales pitch or remind you of your civic duty. Instead I want to explain why, even though government income insurance is an idea with merits, I think the suggested scheme has significant problems. 
Consideration of a change to New Zealand's safety net is important, and steps to improve worker pathways should be lauded. However, this change is being rushed through too quickly, will have unintended consequences that are likely to hurt those the policy intends to help, and requires more analysis and consultation before implementation.
Why are we looking at this?
Here I'm going to focus only on the unemployment part of the proposal - support for those who have medical conditions is also important and deserves separate consideration.
The rationale for the policy is to cushion the blow of the life shock associated with redundancy. At face value, ensuring that individuals are given the opportunity to search and find the right job is a good thing - and for those who have insufficient income to save or purchase insurance income support is a fair way of sharing the life shock of redundancy among all of us.  
When combined with other forms of support for finding a new job, this allows individuals the time and space to find a job that matches their skills, leading to better pay, work conditions, and generally more productive work - potentially reducing the level of "wage scarring" we see among individuals who lose their jobs.
Personally, I find this rationale for a policy appealing - and if I was shown a policy that achieved these ends, with evidence, this would be a quite different article.
But this rationale doesn't match the design of the suggested scheme, which is much larger in scale and involves full compulsory insurance for most individuals - irrespective of their circumstances. Furthermore, the key complementary policies of matching job support is only mentioned at a high level - implying that many of the benefits associated with individuals matching to better jobs are unlikely to occur.  
Such a large policy change requires more time for consultation, and significantly more evidence based policy work to determine what the trade-offs are faced when taking such a different approach to the rest of the world.
A much more 'generous' scheme than overseas - for the well-off
From what is written this scheme would be the most generous public unemployment insurance scheme in the world, with the weakest obligations around job search and training. 
A 80% replacement rate, with someone on around $131,000 p.a. the largest recipient, with no test based on your partner's income, and no asset test, doesn't really sound like a safety net - it sounds like an insurance mechanism to support public servants concerned about facing job loss following a change in government. 
All sarcasm aside, someone on this sort of income is in the top 5% of income earners in New Zealand - they will have had the opportunity to save, or to take out private insurance, and their future job prospects would likely offer a high income job.
Compare this to schemes overseas. The most generous schemes (Germany, Canada) offer payments that rise for people relatively far up the income distribution - to $134,000 and $70,000. The German maximum replacement rate is also high at 80% (although this includes undertaking part-time work to top it up, the actual payment is 60% with significant job seeker obligations) while the replacement rate for the Canadian scheme is 55%. Many other countries with an income insurance scheme merely offer a small benefit top-up to previously employed individuals (i.e. UK, Ireland, Spain) with a scheme that is much closer to the system New Zealand currently has then what is being suggested.
As a result, a key distinction between the suggested schemes and the unemployment insurance offered overseas is how generous this scheme is for high earners. Other countries have lower caps, often have means testing of the payment, and have lower income replacement rates on prior income.
Supporting the consumption of high earners because 'they have more costs' is not a good reason for income insurance
Current unemployment insurance - through the unemployment benefit - gives a payment to individuals on the basis of losing a job, not on the basis of what they previously earned. The act of a "shared experience" between those who lose their job was a centerpiece of the design of the 1938 Act - with the idea of a rising benefit payment with prior income rejected (a policy design that the prior United-Reform government had been trying to pass).
However, what happens if we say that this is part of the safety net that isn't meant to redistribute between people - just support people over their lifetime. In this way, the policy is replacing savings or insurance that would have been taken on. This is especially pertinent as many of us take on large debts that have to be managed - our mortgage, car loan, student loans, etc.  
Putting this together is income insurance truly just about helping people self-insure?
The argument given that we need to support people's income to prevent undue hardship also rings hollow. Those with previously higher incomes were those who had the opportunity to save or take on insurance already, and as a result are not those who are most in need. Furthermore, even though those with higher incomes have higher costs, they also have higher future expected incomes - and so it is reasonable that many higher income individuals can borrow if they want to keep consuming more. 
Furthermore, if the logic of making the insurance contingent on prior income is that hardship is occurring because job loss was unexpected and people are committed to paying for bills, then why not just pay a flat sum and combined with a capped amount that is contingent on "fixed bills" for the individual. We make unemployed individuals jump through hoops to claim money for necessities - why is the idea of asking middle New Zealand to show their bills to claim assistance then not appropriate?
This isn't to say that making people jump through hoops is a good thing - generally it is not - it is a reminder that the empathy we feel for a middle income New Zealander with a large mortgage should also be shared with those who are less fortunate.
The regressivity of the suggested scheme
However, there is a key issue with this suggested scheme that makes it fundamentally regressive - people on low incomes aren't getting much from this scheme, while they are still paying for it.
Take a sole parent working 30 hours a week at Countdown Onehunga on the minimum wage. If the scheme was introduced as is, this person would need to sacrifice some of their income to pay this levy. Now what happens if the store shuts down, and they need to claim the income insurance? Well, they'll receive nothing more than they would get now from job seekers support and related family payments - and the only increase would come from them still being eligible for the in work tax credit, not from the income insurance itself.
What about if this person didn't have a child? They end up getting around an extra $2,500 over six months for a net replacement rate just below 14% - while paying the same levy rate as someone who receives the full 80%.
The document notes that low income individuals tend to become displaced more often, and so would claim from the scheme more often. But when the net payment is very low, the individuals would need to claim five times (for 30 months) over 7.5 years (the maximum possible claim over that period) to receive the same proportional support as a second earner in a high income family that loses their job once. The data does not suggest this type of difference exists.
So who are the people receiving the bulk of the payments in these circumstances?  Those with assets. Those with a working partner, who would not be eligible for support in the current system. Those who were previously receiving high incomes. And those who are able to rearrange their affairs with their employer in order to claim the payment - as a between work holiday or early retirement.
Now, the discussion document tries to tip-toe around these facts by acting as if the scheme is not really related to the safety net. This is patently absurd.
By definition the introduction of income contingent income insurance for redundancy on top of current payments will create a two-tiered welfare system that pays more to middle and upper income New Zealanders than low income Kiwis when faced with the same horrible life shock of job loss.
There are some elements that are important outside of just income adequacy - it can be difficult to find actuarially fair income insurance, and as a result individuals have to build up their savings in order to protect themselves and their families from the risk of job-loss. But these same arguments hold for all safety nets no matter what name you give them.
As this changes the underlying safety net it should be evaluated with the same important trade-offs in mind. And it hasn't been. 
Furthermore, how do we limit abuse of the scheme by employers? By making eligibility contingent on being laid off does this increase the power of bad employers over their staff? 
It is likely to be vulnerable, low income, workers that find themselves in such positions, and making the payment contingent on an employer's willingness to document and prove redundancy risks further power imbalances against low income workers.
Future risks to those who are most vulnerable
Establishing a generous unemployment insurance scheme for middle to high income earners risks undermining the existing safety net available for the most vulnerable. 
The Welfare Working Group discussed issues of income adequacy and work testing - and the fact that work requirements in New Zealand have gone further than they need to. Current action on improving access to unemployment support for low income individuals is likely to be undermined by the way this proposal develops a two-tier support system for people in society on the basis of their prior income, as noted in by Simon Chapple and Michael Fletcher here.
Why is it that we look at a middle income New Zealander and think a "high trust model" that doesn't pressure them to find work is appropriate, when we have a punishing system of job search criteria for those on low incomes or those with severe disadvantage? This scheme will be abused by those on high incomes with a good relationship with their boss, to take an extended holiday between jobs - and yet if a sole parent with a learning disability accidentally overclaims on their benefit payment, or misses a job interview, we punitively punish them as if they are the worst type of criminal.
The incoherence between our treatment of those who we see as "like us" relative to those that deserve our empathy is something that deserves to be called out.
As it is, the current scheme will make some low income workers worse off - as noted above. If the current Labour Party is willing to push through a change that will reduce the incomes of sole parents living in our cities, then what happens in the future when a government that is less interested in protecting the incomes of the poorest in the society are elected into power. As we saw during the Mother of All Budgets in 1991, when the country comes into financial difficulties it can be easy to attack long-term welfare recipients - and with middle New Zealand protected with their own insurance system, the desire to keep paying for unemployment benefits during such a crisis could evaporate.
Other issues
There are other concerns that I do not have the space to address here in full detail - but are useful to get an idea of the number of questions still around the current proposal.  
There has been no work to actually understand how this policy may reduce wage scarring in New Zealand - making some of the claims unfounded. Dean Hyslop from Motu noted his concerns about the evidence base here, along with nuanced discussion about how more carefully designed payments may have a place.
The comment that wage scarring in New Zealand is higher than OECD countries is not true - looking across estimates from other countries, scarring estimates are similar even though policy is different. Furthermore, the scheme promises significant case management for those who receive the payment - while neither giving many details, and leaving to the side the lack of case management of those in genuine need (the long term unemployed for example) and those transitioning from income insurance to the benefit.
The puzzle in New Zealand is that the country has high rates of job mobility and low rates of redundancy - factors associated with high productivity internationally while labour productivity in New Zealand is relatively low. In this way, the 2017 OECD report - that in part motivated the push for income insurance in New Zealand - was truly focused on areas where such a policy could support disadvantaged individuals in matching with good jobs. Not a scheme like this.
Then there is the levy - if anyone believes a scheme that is this generous can be funded with a combined levy of 2.7% then I have a bridge to sell you. The self-funded German scheme which only pays for redundancy, has a low level of income where no levies are paid, and is significantly less generous than the suggested New Zealand scheme both in terms of payments and eligibility criteria has a levy of 2.4%.
What does this mean? Either we'll all have to pay a bit more for this in taxes to prop the scheme up, or levy rates will rise in the future. If you agree with the scheme you could be fine with paying more - but let's not mislead ourselves about the cost.
The lack of consultation and rushed process is undemocratic - and a recipe for unintended consequences
A lot of these issues would have been canvased already if it had been a sufficiently consultative process - but it has not. Simon Chapple is exactly right that cooking up a proposal with a set of bureaucrats and the Minister of Finance's friends is hardly the exemplar of a democratic process.  
I have no doubt that the people working on the policy are doing the best job possible under the time constraints, and I have no doubt that the advocates and politicians pushing the policy do have genuinely good intentions. However, given the sheer magnitude of the proposal, the speed it is being consulted on, the short implementation timeline, and the lack of consideration of how this proposal will impact upon the most vulnerable in society, this risks a significant policy disaster.  
I personally agree with a lot of the fundamental principles behind this scheme: further integration of education, welfare, and labour market policies, the implied reduction in work testing requirements following the shock of a job loss, and an admission that in complex labour markets where employers and employees can have trouble matching and insuring themselves adjustments to welfare and labour market policies can support everyone. 
More broadly, insuring income for those who would find it difficult to borrow or save helps to support the macroeconomy during a shock - and reduces the need for the central bank to cut interest rates.
But as currently written this scheme takes it too far and ignores many of the clear costs - and worst of all, is being rushed through with the bare minimum real consultation.  
Either slow the process down or implement something less ambitious to start, with a view to expand on the basis of evidence regarding the trade-offs of the policy.  If this gets passed, and in 10 years there is a loss of social licence for the benefit system - leading to lower unemployment benefits and greater hardship for the truly vulnerable in society - then this would be a real tangible cost.
---
*Economist Matt Nolan is a research manager at e61, an Australian not-for-profit economic research institute, and blogs on the TVHE website.
Disclaimer:  Matt had previously provided advice to the technical group that is undertaking the income insurance work during 2020/21. The views provided are his alone, and should not be seen as reflecting the views of his prior or current employers.