10 year NZ interest rate swaps rise 15 bps with 5 year above 4.00%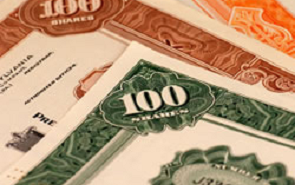 Fixed Interest Markets by Kymberly Martin
NZ yields rose steeply yesterday, with a further marked steepening of the curve. Overnight, offshore yields have fallen as risk sentiment waned.
Yesterday, swap yields followed their offshore counterparts higher, as the market continued to reassess the level of negative sentiment that had been priced in. NZ 10-year swap yields rose a further 15bps, to 4.80%, up almost 50bps from their lows less than a month ago. Despite little trading volume, 2s-10s steepened another 10bps to 162bps. The 5-year yield is back above 4%.
Bond yields also moved abruptly higher, and the curve steepened. The yield on 13s rose 4bps to 2.9%, and that on 17s and 21s by 12bps to 4.19% and 4.70% respectively. NZ 10-year yields are now at their highest level since early August. Sharper rises in yields across the Tasman however, has resulted in the NZ-AU 10-year spread shrinking to just 8bps. In recent days, NZ swap-bond spreads have moved back more convincingly into positive territory, with 10-year EFP now trading around 11bps.
Market expectations for the OCR continue to creep higher. The market now expects 35bps of rate hikes from RBNZ in the coming year, and just 105bps of rate cuts from the RBA. These expectations bottomed at around 13bps and -160bps respectively at the start of the month. We expect both will ultimately be revised higher still.
Overnight, some cold water was thrown on recent market optimism. German spokesperson Seibert, warned the market against getting ahead of itself, in expecting a quick fix to the crisis. He stated that a search for an end to the crisis would "surely extends well into next year".
In addition, the US Empire manufacturing index disappointed at -8.5 (-4.0 expected). US 10-year yields declined from 2.28% to 2.18%. German equivalents fell from 2.25% to 2.10%.
Given the dampening of spirits overnight, expect NZ yields to give back some of yesterday's gains. Trading in NZ markets should remain volatile for weeks to come, as the various hurdles of the European debt crisis are negotiated. There are no NZ data releases today.
See our interactive bond rate charts here.
Kymberly Martin is part of the BNZ research team.