BNZ expects longer term trend towards higher interest rates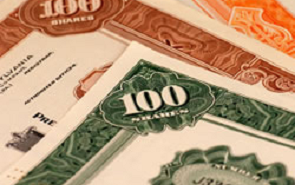 Fixed Interest Markets by Kymberly Martin
As expected, yesterday NZ yields gave back some of their gains. Yields declined a relatively modest 3-5bps across the curve. Overnight, offshore long yields fell.
In relatively quiet trading, the yield on NZGB 13s declined 3bps to close at 2.89%.The yield on NZGB 21s dipped a similar amount to 4.67%, consolidating the recent rapid gain from 4.21% in late September.
Similarly, swap yields fell modestly, as risk appetite took a breather. The yield on 2-year swaps declined 3bps to 3.16% and the yield on the 5-year declined 5bps to 3.99%.
While volatility is likely to remain high, especially as market react to the day-to-day headlines from Europe, we expect a general trend toward higher yields to continue.
Yesterday, the Asian Development Bank sold NZD150m of 5-year kauri bonds. They were priced to yield 4.23% or about 23bps over swap.
Overnight, US 10-year yields showed volatile trading. From early highs around 2.18%, they dipped below 2.08% before returning to trade around 2.13%.The German ZEW economic sentiment indicator disappointed at -48.3 (-45.0 expected), and is heading toward the 2008 lows. German 10-year yields declined from 2.10% to 2.01%.
France's 10-year bond yields rose to the highest level in almost 20 years relative to German equivalents, after Moody's commented the sovereign's Aaa credit rating is under pressure. They highlight concerns that plans to bail out the banking system and other Eurozone members may be a significant burden for France. Italian and Spanish 10-year yields have also continued to creep quietly higher to 5.87% and 4.36% respectively.
In the day ahead there are no NZ data releases. Expect some further consolidation in NZ markets.
See our interactive bond rate charts here.
Kymberly Martin is part of the BNZ research team.