NZDMO auction sees strong demand; Italian yields rise as Euro rumours swirl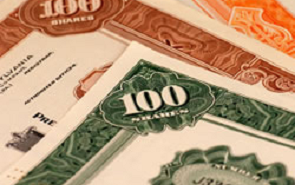 Fixed Interest Markets by Kymberly Martin
The DMO auction attracted solid demand. Otherwise it was another fairly quiet day in NZ markets. Overnight US and German 10-year yields diverged.
The DMO auction saw an average 2.4x bid-to-cover ratio for the 900m of bonds offered. A hefty 1.26b of bids were received for 500m of 15s offered, with a successful average yield of 3.48%. The bid tone continued after auction, taking the yield on 15s down to close at 3.45%. The 50m of 21s offered attracted the highest bid-to-cover ratio of 3.3x. The yield on 21s closed down a fraction at 4.67%.
Swap markets were subdued. There has been little in recent days to adjust market expectations for around 30bps of RBNZ rate hikes in the coming year. The 2-year yield continues to consolidate around 3.17%. The 10-year yield dropped 3bps to 4.75%.
Overnight, US 10-year yields showed volatile trading, whipped around by US data releases. Having risen above 2.2%, they then fell sharply after the release of weaker-than-expected continuing jobless claims data. Soon after, they surged higher again when the Philadelphia Fed business outlook survey beat expectations (8.7 vs -9.4 expected). This takes it well off the recession-like nadir of -30 achieved in August. US 10-year yields now trade around 2.18%.
By contrast, German 10-year yields crept lower overnight to trade just below 2.0%. The market continues to fret over the European debt crisis, as the German government said it would not rule out postponing this weekend's EU summit. Italian 10-year yields snuck higher to 6.0%, not far off the 6.2% level they reached before the ECB began buying Italian and Spanish bonds in early August.
Today, NZ net migration and credit card spending data will be released. However, expect the market to remain focused on EU discussion headlines.
See our interactive bond rate charts here.
Kymberly Martin is part of the BNZ research team.