Bond markets cautiously optimistic about Euro resolution; NZ market will look to OCR review for clues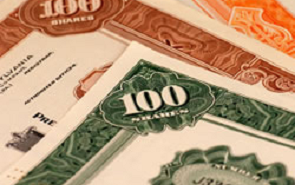 Fixed Interest Markets by Kymberly Martin
It was a subdued day in NZ markets on Friday. Markets were closed for a NZ public holiday yesterday. Off-shore "safe haven" yields have inched higher.
The yield on 2-year swaps closed last week at 3.17%. It has been fairly stable around this level for the past couple of weeks, as we approach the next RBNZ meeting on Thursday. The market expects the RBNZ to remain on hold, but has inched up expectations for rate hikes in the coming year to 40bps.
We expect that this week the RBNZ will reiterate its previous tightening bias. However we expect it to maintain its 'wait and see' approach to the affect of global financial market volatility on the NZ economy. The meeting itself is unlikely therefore to be the catalyst for a meaningful repricing of rate hike expectations for the coming year.
After Thursday's hefty tender, bond yields declined by around 5bps in late trading on Friday. The yield on 13s closed at 2.83% and that on 21s at 4.62%. The fall in bond yields relative to swap yields saw 10-year EFP move up to around 13bps.
Despite no definitive announcements from the EU summit over the weekend, the market continues to be cautiously optimistic about an eventual agreement. Italian and Spanish long bond yields appear to be consolidating at high levels.
European sovereign CDS spreads (a measure of potential default) appear to be bobbing sideways. "Safe haven" US and German yields have inched higher in recent trading days. US 10-year yields are now around 2.23% and German 10-year yields at 2.12%.
Today's Q3 NZ CPI data (0.7% expected) should confirm inflationary pressures in the economy can not be ignored. The key event for the week will be Thursday's RBNZ OCR review where we expect it to remain on hold at the historically low level of 2.50%.
See our interactive bond rate charts here.
Kymberly Martin is part of the BNZ research team.