Contact Energy to seek NZ$150 mln from capital bond issue to retail investors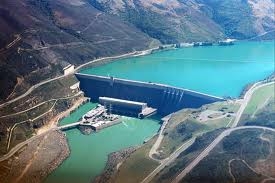 Electricity generator and retailer Contact Energy says it's looking to raise NZ$150 million through the issue of unsecured, subordinated capital bonds to the New Zealand public.
Contact says the move would "further optimise" its capital structure by increasing its financial flexibility and extending the term of its debt profile.
The company said investors interested in the offer can contact arranger and joint lead manager Craigs Investment Partners, or one of the three joint lead managers being ANZ, ASB Institutional, and Forsyth Barr, or co-manager Westpac Institutional Bank.
A prospectus isn't yet available. Contact Energy has a BBB credit rating from Standard & Poor's.
Capital bonds, also called capital notes, are normally fixed rate, subordinated bonds with what is known as an 'election date'. At that date bondholders are offered a choice. The exact choice differs from bond to bond, but the bondholder will end up, at the issuer's choice, either getting fresh capital bonds with a new interest rate and election date, or ordinary shares issued at the then market price (less a small discount) or have them redeemed for cash.
The bond holder does not have the power to force redemption for cash at the election date. What that means is that the issuer can make the new terms to rollover terms so unpalatable as to effectively force conversion into ordinary shares. See full details on the different types of bonds here.