BusinessDesk: GPG hocks off low hanging fruit for 34 mln pounds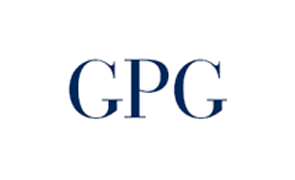 Guinness Peat Group, the investment company formerly chaired by Sir Ron Brierley, sold off six assets for a total of 34 million pounds through the latter half of the year, and has a further 67 million pounds in the pipeline if it gets the go-ahead to sell its stake in New Zealand's Turners & Growers.

Since July, the company sold investments in hazardous waste manager Augean, Hampshire-based manufacturer Dickinson Legg, UK utility firm Jersey Electricity, British landscaper Marshalls, UK-based land trader MJ Gleeson and New Zealand's Turners Auctions.

GPG is in the process of winding itself down after several of years of underperformance, and shareholders voted for the firm to return capital at their annual meeting in June, the first and likely only one to be held in New Zealand.

The shares fell 1.6 percent to 61.5 cents, and have shed 13 percent this year.

The company entered into a lock-up agreement to sell its 63 percent stake in fruit marketer T&G to Germany's BayWa for NZ$1.85 a share, and including that sale, the company's looking at raising 199 million pounds this year. That makes up about a quarter of its investment portfolio, excluding the cash on hand its ownership of threadmaker Coats, with assets worth around one billion pounds.

The investment company generated 98 million pounds from asset sales in the prior six-month period, the biggest of which was its 15 million pound exit from UK media firm Chrysalis Group.

Coats, GPG's biggest and most troubled investment, refinanced its core committed bank facility in the period, signing up to a five-year agreement with its key banks, the company said. The threadmaker's gross margins have been squeezed by record high input costs, which have put pressure on second half profitability.

As at Sept. 30, GPG held cash amounting to 204 million pounds, down from 271 million pounds as at the end of June, and it agreed to a new three-year 130 million pound bank facility, which is undrawn.
(BusinessDesk)