Business Desk: Tower full-year profit falls 43% on quake costs, lower earnings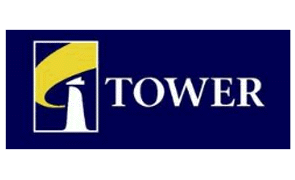 Tower full-year profit falls 43% on quake costs, lower earningsInsurance company Tower posted a 43 percent drop in full-year profit on the costs of the Christchurch earthquakes and reduced revenue from investments.

Profit fell to $33.4 million in the 12months ended Sept. 30, from $58 million a year earlier, the Auckland-based company, whose one-third shareholder Guinness Peat Group wants to sell its stake, said in a statement. Sales fell 11 percent to $540.3 million.

Earnings would have been $54.5 million in the latest year, without the $23.5 million impact of the quakes, according to the insurer's accounts. Net premium income fell about 2 percent to $376 million while investment revenue tumbled 53 percent to $68.8 million, mainly reflecting a larger unrealised gain in the year-earlier period.

"This is a satisfactory performance, especially in light of the demand on our business from the Christchurch earthquakes," managing director Rob Flannagan said. The quakes and the global financial crisis "created a difficult operating environment" for the company.

Tower will pay a final dividend of 2 cents a share, making 6 cents for the year, down from payments of 10 cents in 2010. The company's shares fell 3.4 percent to $1.42 today and have dropped 29 percent this year.

The stock is rated 'outperform' based on five recommendations compiled by Reuters, with a price target of $1.875. Its net asset backing per share is $1.72.

Investors are awaiting GPG's exit from its 35 percent holding in Tower, part of its broader strategy to wind up its asset portfolio and return funds to shareholders. At the same time, Tower had some $224 million of cash and deposits at Sept.30 and is eyeing investment opportunities, including Christchurch-based rival AMI.

The insurer's gearing is a relatively low 15 percent.

In the latest year, life insurance premium revenue rose to $88.9 million from $86.8 million a year earlier. General insurance premium revenue were $208 million, up from about $205 million, and health insurance premium revenue climbed to $140.6 million from $136 million.

Tower is processing some $450 million of claims related to the Christchurch earthquakes, which caused an estimated $20 billion of damage.
Business Desk
Tower's issuer page is here.