RBNZ implies that rate rises will start in second half of 2012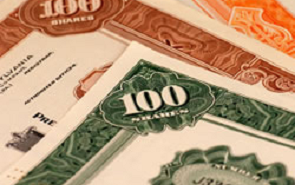 Fixed Interest Markets by Kymberly Martin
The RBNZ left rates on hold yesterday, as expected. The market response was muted with small declines in yields. Overnight, non-German European yields surged higher.
The RBNZ kept the OCR at 2.50%. Reference to future 'rate increases' was omitted from the upfront statement. However, in the accompanying documentation a tightening bias is still clearly implied. The published '90-day bill' track suggests the RBNZ will begin raising rates in H2 next year, eventually peaking at around 3.50%-3.75% in H2 2013.In accompanying comments, the RBNZ discounts cutting rates even if the outlook deteriorates. In a worst case scenario the RBNZ simply sees the OCR being on hold for longer. Swap yields declined by 4-5bps across the curve after the announcement.
We continue to expect the RBNZ to begin its rate hiking cycle in H2 2012. Officially we have pushed back our expected starting point from June to September.
Bond markets were very quiet yesterday, with yields down 2bps along the curve. NZ 10-year bonds now trade around 7bps above AU equivalents. The DMO announced a small tender for today of 75m 19s and 75m 23s. As swap yield declines have outpaced bonds in recent days swap-bond spreads have declined. 10-year EFP now sits around 23bps. We expect EFP to remain in positive territory.
Overnight, US 10-year yields initially rose on better-than-expected jobless claims data, and the ECB cut, before falling back this morning to trade at 1.99% currently. German 10-year yields followed a similar pattern, currently trading at 2.02%.
The BoE kept rates on hold as expected, maintaining asset purchases at £275b. The ECB cut rates by 25bps to 1.00%, its previous low. However Draghi threw cold water on speculation that more government bond purchases are imminent, stating the program is no 'eternal or infinite'. . Italian, Spanish and French bond yields, amongst others, rose sharply. Italian 10-year yields now trade at 6.46% up from 5.99% the previous day.
All attention will remain on Europe today, as the EU summit kicks off.
See our interactive bond rate charts here.
Kymberly Martin is part of the BNZ research team.