Further falls in NZ yields may make NZGS auctions less attractive with long term yields hitting new lows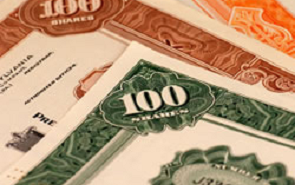 Fixed Interest Markets by Kymberly Martin
There was a further sharp decline in NZ swap yields yesterday, accentuated at the mid to long end of the curve. Bond yields also fell. The DMO auction attracted weak demand. Overnight, there was solid demand at a Spanish bond auction.
NZ swap yields declined across the curve, as the market ramped up its expectations for rate cuts from the RBNZ. This occurred in the backdrop of weak global risk sentiment, and a NZ PMI release that on the face of it appeared weak. It declined to 45.7 from 46.5 previously. The market now prices around 17bps of rate cuts from the RBNZ in the year ahead, from 7bps previously.
2-year swap yields, at 2.63%, are now flirting with November lows. 5-year and 10-years yields are plumbing new lows at 3.16% and 3.93% respectively. The 2s-10s spread has plunged to 130bps, close to September lows.
Bond yields also headed south yesterday. The DMO auction mid-afternoon saw poor demand at the long end. Only 35m bids were received for the 50m of NZGB23s offered. However the 50m of 19s were 2.4x bid, so the DMO accepted 65m of bids to get the 100m away.
With the yield on 15s and 21s at new lows of 2.69% and 3.91% respectively, the DMO may struggle to get bonds away at future auctions. Even to foreign investors looking for increasingly scarce "safe" yield, the NZ yield is beginning to look a bit meager. However, NZ 10-year yields are still trading at similar levels to their AU counterparts.
Swap-bond spreads have again narrowed. The 10-year EFP is now at 18bps, down from November highs of almost 40bps. We do however, expect EFP to remain in positive territory despite waning demand at bond auctions.
Overnight, US and German yields faced choppy trading, currently almost unchanged at 1.91% and 1.95% respectively. In Europe, the Spanish bond auction was deemed a success. Spain sold €6b of bonds relative to a maximum target of €3.5b. The bid-to-cover ratio was 1.8x to 2.1x. Spanish and Italian yields have retreated to 5.43% and 6.57% respectively.
See our interactive bond rate charts here.
Kymberly Martin is part of the BNZ research team.