Fletcher Building borrows US$300 mln in US private placement market, now has half its total debt, or NZ$1 bln in that market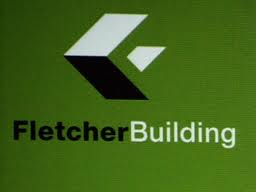 Fletcher Building has raised US$300 million (NZ$378 million) in 10 and 12 year debt through a private placement made to United States debt investors, lifting its total borrowings from that market to just over NZ$1 billion which is roughly half the group's total debt.
The building materials manufacturer and distributor says the proceeds raised through the new issue will be used to repay some of its NZ$789 million of bank debt. Fletcher's latest private placement has two maturities, one of 10 years and the other of 12 in an approximate 50/50 split. Fletcher declined to disclose the interest rates the loans will pay but a spokeswoman said the lenders were three big US insurance companies and the loans stemmed from "assisted reverse inquiry."
The US private placement market has been a popular source of cheap debt for New Zealand corporates over the last couple of years primarily due to the low interest rates they have to pay lenders there. US debt investors are in the midst of an extended period of near zero official interest rates where the US Federal Reserve has embarked on Quantitative Easing, effectively money printing, to devalue the US dollar. This is encouraging them to invest in corporate and government debt in non-US dollar currencies with higher interest rates.
Other New Zealand companies to borrow money in the US private placement market over the last couple of years include Transpower, Unison, SkyCity Entertainment Group, Powerco, Auckland International Airport, Vector and Mighty River Power. See more here.
Fletcher's chief financial officer Bill Roest said the money raised has been swapped into Australian dollars through a mix of fixed and floating interest rates.
"With the completion of this transaction we have been able to extend the debt maturity profile which suits the long-term nature of our business," Roest said.
"What is especially pleasing about this transaction is that we have continued to see good support for Fletcher Building from the US private placement market," Roest added.
How Fletcher's debt breaks down
Fletcher's latest annual report, for the year ended June 30, 2011, notes total borrowings of NZ$2.007 billion with NZ$139 million current, meaning it was due for repayment within 12 months, and the rest non-current meaning it wasn't due to be repaid for more than a year.
The company's debt at June 30 included NZ$708 million worth of US private placement borrowings, on an unsecured, negative pledge and borrowing covenant basis. This debt comprises NZ$144 million, A$132 million and US$325 million tranches with maturities between 2015 and 2020.
The US$325 million was borrowed in 2007 from 10 investors to help fund Fletcher's NZ$1 billion Formica acquisition. The other borrowings date from 2005. Following its new US private placement debt issue, Fletcher now has about NZ$1.086 billion worth of debt issued to that market.
Fletcher's borrowings also include NZ$789 million in bank loans through two revolving credit facilities, also on an unsecured, negative pledge and borrowing covenant basis. The first loan is with ANZ New Zealand, Bank of Tokyo Mitsubishi UFJ, BNZ, Commonwealth Bank of Australia, Citibank NA, HSBC and Westpac Banking Corporation. The money in this facility can be borrowed in US, Australian and NZ dollars.
The second bank loan is with Westpac Banking Corporation and is in Australian dollars.
Fletcher also had NZ$441 million of capital notes on issue at June 30. See Fletcher Building's bond issuer page here.
(Update adds additional detail).