Over half of NZ government bonds are owned by foreigners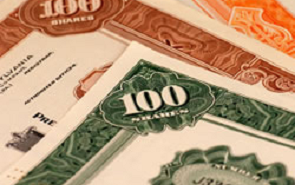 Fixed Interest Markets by Kymberly Martin
NZ swap and bond yields opened lower, but clawed their way higher over the day. Overnight, sentiment was fairly positive.
NZ swap yields closed 3 to 5bps higher yesterday. After opening down, yields moved higher. In the afternoon, a generally solid tone to Chinese data helped push yields a little higher, along with Australasian currencies. The NZ 2-year yields closed at 2.86% and the 5-year at 3.46%. The market continues to price little action from the RBNZ in the year ahead.
Data was released yesterday showing that non-resident ownership of NZ bonds had dipped from 60% to 59%. This is in contrast to non-resident ownership of Australian bonds that has now moved up to around 80%. Global investors seek these "safe" investments at an attractive yield by global standards. By contrast, NZ's economy is smaller, and government debt rating lower. Still, it is worth remembering that over half of NZ government bonds are owned by foreigners.
NZ bond yields closed up 5 to 6bps in quiet trading. This takes the yield on 21s to 3.86% and that on 15s to 2.78%.
Overnight, US and German 10-year yields largely treaded water around 1.87% and 1.80% respectively. Late last night, yields got a bit of a boost after the stronger than expected German ZEW survey (28.4 vs. 24.0 expected).
Other European yields were relatively quiet, with spreads to German bonds inching a little tighter. In its first auction since its recent rating downgrade, Spain sold 12 and 18 month debt. Its borrowing cost plunged to 2.05% on 12 months debt from 4.05% in early December. Similarly, the EFSF successfully auctioned bills with a 3.1x bid-to-cover ratio. European credit spreads also narrowed. For now, sentiment toward the debt crisis appears to be improving.
There are no NZ data releases today. Expect further gentle upward pressure on NZ yields, after the broadly positive sentiment overnight.
See our interactive bond rate charts here.
Kymberly Martin is part of the BNZ research team.