Graeme Hart's packaging empire Reynolds Group Holdings posts annual loss of US$417 mln; Liabilities exceed assets by US$177 mln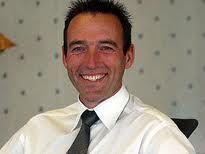 Reynolds Group Holdings, Graeme Hart's global packaging business, has seen its annual loss widen to US$417 million (NZ$510 million) from US$97 million after continuing its run of predominantly debt fuelled acquisitions.
Reynolds, whose largely US and European based businesses include SIG, Reynolds Consumer Packaging, Evergreen, Closures, Pactiv Foodservice and Graham Packaging, had total liabilities of US$22.065 billion as of December 31, 2011. That exceeded its US$21.888 billion worth of assets, leaving an equity deficit of US$177 million. Of the liabilities, US$17.1 billion worth is borrowings.
In 2011 Hart bought the Pennsylvania-based Graham Packaging for US$4.5 billion and Canada's Dopaco for US$395 million. He bought the Illinois-based Pactiv, maker of hefty trash bags, for US$5.8 billion in November 2010.
"The six segments in which we operate have all been acquired through a series of transactions," Reynolds said.
"Our results of operations, financial position and cash flows are significantly impacted by the effects of these acquisitions which were financed primarily through borrowings, including transaction-related debt commitment fees and recurring interest costs. In addition, from time to time, we refinance our borrowings which also can have a significant impact on our results of operations."
The company's 334 page annual report shows the Luxembourg incorporated Reynolds, which Hart oversees from an office on Auckland's Quay Street, with annual revenue almost doubling to US$11.8 billion. It also shows annual financial expenses of US$1.4 billion. Of the US$21.888 billion in assets, US$12.5 billion stems from intangibles of which about half is goodwill.
The US$417 million 2011 loss from continuing activities compares with a loss of US$97 million in 2010. As of December 31, the company had cash on hand of US$445 million and US$152 million worth of short-term deposits.
A 36 page management presentation shows Reynolds, which has debt listed on the Irish Stock Exchange, with pro forma adjusted earnings before interest, tax, depreciation and amortisation of US$2.7 billion.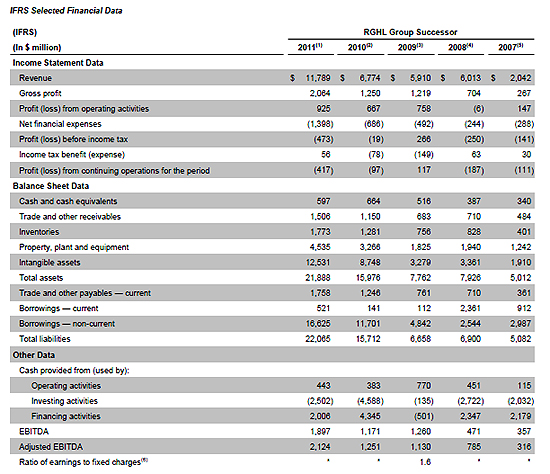 Of the businesses that make up Reynolds, SIG is the world's second biggest maker (after Sweden's Tetra Laval) of aseptic beverage carton packaging that allows the likes of juice, milk, soups and sauces to be stored for extended periods without refrigeration. Reynolds Consumer Products is the dominant US maker of foil, wraps and bags used for food storage and preparation.
Closures is the leading global provider of plastic bottle caps used for soft drinks and bottled water. Then there's Evergreen, formed through Hart's acquisition of the United States domiciled Evergreen Packaging and Blue Ridge Paper Products in 2007, and Pactiv.
The media shy Hart, who Forbes estimates is worth US$5.7 billion, started assembling his packaging empire after completing his NZ$3.3 billion Carter Holt Harvey acquisition and delisting that company from the New Zealand stock exchange in 2006.