BusinessDesk: Sir Ron Brierley takes GPG shareholders' down memory lane as he clings to board seat with 50.75% of votes cast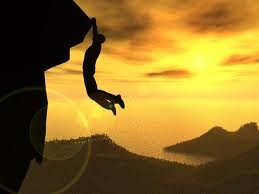 A defiant Sir Ron Brierley has come out swinging after narrowly surviving what amounted to a no confidence vote at the GPG annual meeting in Auckland.
Of the 898 million votes cast, only 12 million separated the 50.75 percent and against (49.25%) his re-election as a non-executive director of the company he took over in 1990.
Immediately after the poll, which he acknowledged as rare and one of the closest in his long corporate experience, the 74 year old lambasted the institutional shareholders who tried to oust him.
"I don't have a lot of respect for institutions, I certainly don't have a lot of respect for some of them here in Auckland."
In a 15 minute address supporting his re-election, Sir Ron took shareholders down memory lane with a potted history of his involvement in GPG which included late night calls from Robert Maxwell, the late British media baron, about the value of his investment.
He described Kiwi investors as "fair weather friends" who done "wonderfully well" from GPG. Those who paid the 45 cent entry price could now boast returns of 86 cents a share, he says.
Given that GPG had to comply with corporate regulations in the U.K., Australia and New Zealand, he said accusations of poor governance were a myth. "It's a complete furphy that there was any failures on GPG's part."
The move to oust Brierley was led, publicly at least, by the New Zealand Shareholders' Association and chairman John Hawkins told Sir Ron that when the going got tough "you appeared to run out of choices" and appeared to have "lost the plot" on strategic direction."
Sir Ron rejected Mr Hawkins' claim that he'd failed to attend 30 per cent of GPG's board and committee meetings in 2011.
"I've missed one genuine Board meeting in 22 years" said Sir Ron, "so thank you for the baseless slur."
Asked about his willingness to continue as a director after facing such resentment, Sir Ron said he was "doing the right thing" by the company.
Besides, as the owner of 51 million GPG shares, "why wouldn't I want to carry on?"
For shareholders though, GPG's outlook remains uncertain as it continues to wind down.
Chairman Rob Campbell says there's market "uncertainty" about the value of GPG's remaining assets, and he couldn't indicate the timing, method, or amount of future capital returns although arrangements are being made to commence a share buyback.
Campbell said he was "very aware of the frustration" of many shareholders that the winding up process was not proceeding faster, but "the lack of decisive direction on many critical matters, along with a culture of non-accountability at board level" have left a difficult legacy.
The outcome, he said, was very difficult to predict when one is dealing with a group of individually mainly sound assets, some very good assets and a couple of big liabilities, mixed with a poor structure and control.
"This is known in corporate finance as the Pat Lam theorem."