Fletcher Building CEO Jonathan Ling to retire on September 30, to be replaced by Mark Adamson, currently the boss of Fletcher's laminates & panels unit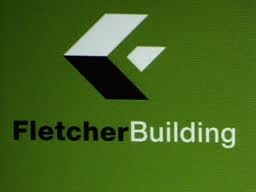 Fletcher Building CEO and managing director Jonathan Ling will step down on September 30 after six years in the job to be succeeded by Mark Adamson, who joined Fletcher through its US$716 million acquisition of Formica in 2007.
Adamson is currently chief executive of Fletcher's laminates and panels unit, which includes Laminex and Formica. Ling headed up Laminex before taking the reins as Fletcher CEO in 2006, succeeding fellow Australian Ralph Waters.
Ling will return to his home town of Melbourne with Adamson, a 46 year old British national who qualified as a Chartered Accountant with Deloitte and is currently based at Formica's headquarters in Cincinnati, Ohio relocating to Auckland.
"Jonathan indicated to the board when he was appointed to the chief executive officer position that he intended to serve for about five years, and he feels that having completed six years this is the right time for him to retire," Fletcher chairman and Ling's predecessor as CEO Ralph Waters said.
Adamson takes the reins at Fletcher with the company holding a key role in the rebuild of earthquake hit Christchurch where its subsidiary Fletcher Construction is running the Earthquake Commission's earthquake project management office and Fletcher Building is one of five companies working with the Christchurch City Council and the New Zealand Transport Agency on infrastructure repairs.
Meanwhile Ling told interest.co.nz in February that Fletcher was feeling a "significant impact" from the strength of the Australian and New Zealand dollars, with importing rivals getting a 40% competitiveness boost.
Waters said the search for Ling's replacement included looking at both existing members of Fletcher's executive team and a global search for external candidates. The role attracted "significant interest" from senior executives in New Zealand and overseas. Waters said the board was unanimous in selecting Adamson, with directors impressed both with what he has achieved in his current role, and with his vision for Fletcher Building.
"Mark Adamson has done an outstanding job at Formica, undertaking difficult restructuring early in his tenure as global president of that business, and more recently successfully growing its earnings in developing markets particularly in Asia," said Waters. "His leadership has enabled Formica to deliver continued operational performance and earnings improvements year after year despite very challenging conditions in many of its markets."
"Beyond that, the board were impressed with Mark's understanding of the opportunities and challenges across the whole of the group, and the clear strategic direction and vision he can bring to Fletcher Building. Over the next few years we will look to grow earnings regardless of economic conditions in each of our core markets, and Mark's ability to deliver continued operational performance improvements and to also identify and execute strategies for profitable growth make him ideally placed to lead the company over this next period," Waters added.
Of Ling, Waters said he had overseen two large acquisitions (Formica and the NZ$1.2 billion acquisition of Australia's Crane Group last year) that have nearly doubled Fletcher's size.
"Just as significantly, he has successfully steered Fletcher Building through one of the worst economic downturns in recent times. The company's sound financial position and the strength of its management team are fitting testament to Jonathan's leadership."
Fletcher was, however, forced to write-down the carrying value of Formica after the acquisition and became embroiled in a court case with Cerberus Capital Management LP and Oaktree Capital Management LLC, the private equity firms it bought Formica from, over potential earn-out payments. Fletcher eventually settled the case coughing up US$16 million of the potential US$50 million earn-out, with this coming on top of the US$700 million purchase price.
Here's a biography for Mark Adamson, plus some details of his CEO contract issued by Fletcher Building
B.A. (Hons), ACA, ATII

FLETCHER BUILDING October 2011 – present

CHIEF EXECUTIVE - LAMINATES & PANELS DIVISION

Reporting to the chief executive officer of Fletcher Building, this role is responsible for The Laminex Group business in Australia and New Zealand, and Formica worldwide. In 2011, total annual revenues of the division were NZ$2.1 billion, with 4,500 staff employed across 20 manufacturing sites.

CHIEF EXECUTIVE, FORMICA April 2008 – October 2011

Following Fletcher Building's acquisition of Formica in July 2007, promoted to chief executive of Formica with responsibility for all of Formica's operations in North America, Europe and Asia. Total revenues in 2011 were NZ$884 million with approximately 3,000 staff employed 12 manufacturing sites.

FORMICA CORPORATION Mar 2000 – April 2008

PRESIDENT – UK & EUROPE August 2004 – April 2008

Reported to the CEO of Formica Corporation with responsibility for managing Formica's business in Europe and the Middle East.


MANAGING DIRECTOR July 2003 – August 2004

Reported to the president of Formica Europe with responsibility for managing the 50m business of Formica in the UK and Eire.

CHIEF FINANCIAL OFFICER March 2000 – July 2003

Reported to the president of Formica Europe with responsibility for financial management and IT for Europe. Supported by five regional finance directors.

PERSTORP LIMITED October 1998 – March 2000

The UK Holding Company of a Swedish multi-national, quoted in London and Stockholm. Generating turnover in excess of 100 million from four trading divisions; Laminates, Chemicals, Flooring and Biotechnology; the Company employed 500 people in the UK and operated from 7 locations.

GROUP FINANCE DIRECTOR October 1998 – Mar 2000

Reported to the managing director with responsibility for finance,  IT and procurement.

GLAXO WELLCOME P.L.C. March 1992 - October 1998

The Company is the world's largest pharmaceuticals company. Operating from five sites, the UK subsidiary had a turnover of 4bn and employed 6000 people.

DIVISIONAL FINANCIAL CONTROLLER December 1997 – October 1998

Reported to the finance director. The division comprised the largest pharmaceutical plant in Europe employing 2700 people with a cost base of 600 million and accounting for 2 billion of Group turnover. The finance function employed 40 people. The principle focus of the division was the manufacture of raw chemical compounds for use in Glaxo plants around the world.

FINANCE MANAGER - PRODUCT STREAMS Oct. 1996 - December 1997

Reporting to the financial controller, the role supported two product streams with financial management support. The combined cost base of the areas was in excess of 200 million with the products supplied accounting for 1.1 billion of group turnover. Supported by four qualified accountants.

FINANCIAL ACCOUNTING MANAGER August 1994 - October 1996

Reporting to the company financial controller the role was responsible for the provision of statutory accounting and management reporting for three of Glaxo's secondary manufacturing sites. Initially with a team of thirty people the role was newly created and aimed to bring a new focus to a traditional and well established function.

FINANCE ANALYST September 1993 - August 1994

Reporting to the Finance Manager of the product stream, aimed at improving the financial awareness and acumen of general managers within the business.

PRODUCTION ACCOUNTANT March 1992 – September 1993

Reporting to the Financial Accounting Manager, the role involved preparation of management accounts and stewardship of the Company's financial systems.
DELOITTES September 1987 - March 1992


MANAGER - CORPORATE SPECIAL SERVICES Sept 1990 - March 1992

Serviced financial institution's requirements for professional advice on emerging companies and those with going concern problems. Experience included managed a number of companies whilst in receivership.

AUDIT SENIOR September 1987 - September 1990

Performed the statutory audit of multi-nationals and medium sized owner-managed businesses


Key Terms of Employment for Chief Executive Officer of Fletcher Building Limited


1. Appointee Mark Adamson

2. Contract duration Indefinite term

3. Commencement date 1 October 2012

4. Remuneration Total Fixed Remuneration 'TFR' $1,500,000.

Executive Short Term Incentive maximum target value of 100% TFR subject to performance criteria.

Executive Long Term Share Scheme at maximum value of 100% TFR subject to performance criteria (subject to shareholder approval).

Subject to shareholder approval, two grants of 500,000 share options, which will be granted three year apart. The exercise price will be based on the average share price prevailing in the five working days preceding the date of this announcement, escalated annually, by the Company's cost of capital less actual dividends paid. The second tranche of 500,000 share options will be valued at the share price at the time of the grant and escalate annually, by the Company's cost of capital less actual dividends paid. This option plan will have a three year restrictive period and a three year exercise period thereafter (a six year life).

5. Termination Resignation requires six months' notice. Company induced termination other than for cause on a three month notice period.

6. Redundancy Twelve months TFR in addition to the three month notice period.

7. Other Terms The Employment agreement also includes standard terms covering confidentiality, restraint upon termination of employment, conflicts of interest, leave provisions and external appointments.
See Fletcher's bond issuer page here.
(Update adds further detail).