Z Energy seeking up to NZ$150 mln in its third retail bond offer in three years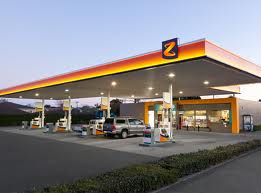 Z Energy has confirmed plans for its third retail bond offer, saying it's seeking up to NZ$150 million through a seven-year issue paying a fixed interest rate that interest.co.nz understands is likely to be around 6.5%.
The company, bought as global giant Shell's New Zealand downstream operations (or fuel retail and distribution business), for NZ$696.5 million in April 2010 by Infratil and the New Zealand Superannuation Fund, says the offer will seek at least NZ$100 million and is open to a further NZ$50 million of oversubscriptions. The bonds won't have a credit rating.
Z said the bonds will pay interest at a fixed Interest rate that will be announced via NZX on or prior to July 18 following an investor roadshow next week. Confirmation of the offer comes after Z said last month it was considering another retail bond offer.
"This offer represents an opportunity to invest in the bonds of a locally owned and strategically important New Zealand energy company which distributes around one third of New Zealand's total fuel," Z said.

Z has previously completed two bond issues raising a combined NZ$297 million. It raised NZ$150 million in a seven-year issue last year with a coupon of 7.10%, and NZ$147 million in a 2010 six-year issue with a coupon of 7.25%. Last year's seven-year issue, due to mature on August 15, 2018, is currently yielding about 6.55%.
Interest on the new bonds will be paid quarterly in arrears and investors' must subscribe for at least NZ$5,000 worth of the NZ$1 bonds, and in multiples of NZ$1,000 thereafter.
The offer is expected to open on Wednesday July 18 and stay open until Friday August 10. Money raised by Z offer will be used to repay bank debt and fund Z's "general corporate purposes."
The bonds will be senior, secured, fixed rate obligations of Z, ranking equally with each other and with existing Z bonds. They'll be "fully and unconditionally" guaranteed by Z, which says bondholders and its bank lenders share the same security on an equal ranking basis. Both groups rank behind security held by Z's suppliers over crude oil and refined products (and their proceeds), in each case to the extent that the supplier has not received payment of the purchase price for them. The security also ranks behind statutorily preferred creditors and (in certain circumstances) other working capital providers.
Z's prospectus says the firm has a NZ$203 million revolving core bank debt facility. With ANZ, BNZ, HSBC and Westpac, the amount outstanding as of Z's March 31 financial year end was NZ$107 million. Z also has a NZ$350 million working capital facility supplied by the same banks of which NZ$33 million was outstanding at March 31. Z points out that the amount outstanding in both its bank facilities fluctuates.
The company's financial statements show total assets of NZ$1.6 billion as of March 31 and NZ$974 million of liabilities, giving equity of NZ$652 million. For the March year Z reported total comprehensive income attributable to its owners of NZ$118.9 million, versus NZ$163.8 million in the 15 months to March 31, 2011. Since the end of its financial year, Z has paid a NZ$34.6 million fully imputed dividend to Z Energy Holdings Ltd, which is ultimately owned by Infratil and the NZ Super Fund.
ANZ is the offer's arranger with ANZ, Craigs Investment Partners, Forsyth Barr and Westpac Institutional Bank joint lead managers. Application has been made to list the bonds on the NZX debt market.