Westpac NZ boss Peter Clare receives annual pay of just under NZ$4 mln as group continues freeze on both fixed remuneration and incentive targets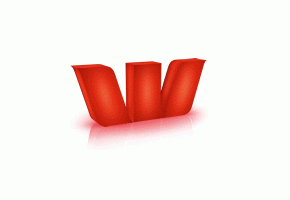 Westpac New Zealand CEO Peter Clare, who succeeded George Frazis in April, received total annual remuneration of A$2.97 million (about NZ$3.78 million), Australian parent Westpac Banking Corporation's annual report discloses.
Frazis, who returned to Australia to head up Westpac's St George Bank, was the highest paid of the big four New Zealand bank CEOs getting about NZ$4.6 million last year and about NZ$5.73 million in 2010. In May last year Frazis told interest.co.nz his pay could be hard to explain, especially compared with the salary made by his house painting immigrant father.
Clare, who was chief operating officer of Westpac's Australian financial services business before shifting to New Zealand, saw his annual pay rise about A$290,000 in the year to September from the previous year. His package includes fixed remuneration, short-term cash incentives, non-monetary benefits including relocation costs, superannuation benefits, long service leave, shares and options. Frazis' annual pay was down to A$3.27 million from A$3.54 million.
Westpac's annual report notes both fixed remuneration and incentive targets will be frozen again in 2013, as they were this year, with remuneration not being increased for group CEO Gail Kelly, senior executives or the majority of the general managers across the group.
"We have made this decision acknowledging the continued challenges of delivering sustainable performance in a low growth environment across our industry. We are confident that the existing 'at risk' incentive arrangements allow us to recognise and reward high performance across our business," Westpac says.
Kelly's annual remuneration totaled A$9.59 million, down from A$9.86 million the previous year.
Westpac NZ posted record annual net profit after tax of NZ$707 million, up 22% year-on-year. The Westpac group reported a 5% rise in annual cash earnings to A$6.598 billion, which was largely as expected, although net profit after tax fell 15% to A$5.970 billion, which the bank mainly attributed to this year having no tax benefit from the 2008 St George acquisition.
The bigger Westpac NZ profit came after its parent transferred more than NZ$6 billion worth of assets and over NZ$5 billion of liabilities to Westpac NZ, the New Zealand institutional business, in October last year to bring the bank in line with Reserve Bank of New Zealand rules.
The annual report from ASB's parent, Commonwealth Bank of Australia, doesn't disclose ASB CEO Barbara Chapman's annual pay, and the ANZ Banking Group and BNZ's parent National Australia Bank are yet to release their annual reports.