Auckland Council bond offer iced after court found it potentially liable for leaky commercial buildings, relaunched with no new leaky provision specified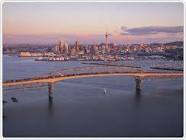 Auckland Council, which is resurrecting a retail bond issue it put on ice in October after the Supreme Court ruled it was liable for leaky commercial buildings as well as leaky homes, says it's not yet in a position to estimate the size of a provision needed in its accounts to cover this new liability.
The council has today opened an offer of six-year, fixed-rate secured bonds.
It is seeking to raise NZ$125 million, NZ$50 million less than it was looking for in October.
The council says the offer will close on Friday when the interest rate will be finalised, being the six-year swap rate plus a margin of 1.05%. Based on today's swap rates, that'd give an interest rate of about 4.35%, likely to be more attractive to overseas and institutional investors than local retail investors.
The bonds, due to mature on December 18, 2018, will have an AA credit rating from Standard & Poor's and an Aa2 rating from Moody's. Both S&P and Moody's affirmed their AA and Aa2 ratings, with stable outlooks, on Auckland Council itself during November.
In its new investment statement the council notes the Supreme Court extended its duty of care in relation to leaky buildings to non-residential buildings. However, the council also points out the impact of this decision isn't unique to it or the Auckland region, and that there's a limitation period in the Building Act for bringing building related claims.
"This is 10 years from the date of the issue of the Code Compliance Certificate. This limitation applies to both residential and non-residential buildings," the council says.
The council has a NZ$417 million provision in its accounts for what it describes as the likely costs to be incurred as a result of active, reported and unreported claims relating to leaky residential buildings. This provision has been discounted for the time value of money.
"With the New Zealand Supreme Court decision in October 2012 we are working through a similar process to establish a provision in our accounts for non-residential building exposures. As at the date of this Investment Statement any provisioning remains subject to financial and actuarial analysis and accordingly, we are not in a position to provide an estimate of expected exposures," the council says.
"When this provision has been completed and confirmed it will be included within our accounts."
The minimum investment in its new bond offer is NZ$5,000, with multiples of NZ$1,000 thereafter. The bonds form part of council's overall borrowing programme and will help fund the likes of public transport, sports fields, new libraries and community facilities.
The bonds will be secured by a charge over the rates revenue of Auckland Council and will rank equally with all other secured debt of Auckland Council. The council has applied to list the bonds on the NZX debt market.
It's the first retail bond offer from Auckland Council since the "Super City" was created in November 2010 through the amalgamation of eight councils in the Auckland region, - the Auckland Regional Council, Auckland City Council, Franklin District, Manukau City Council, North Shore City Council, Papakura District Council, Rodney District Council and Waitakere City Council.
ANZ and BNZ are the offer's lead managers.