Treasury reports budget deficit for 6 months to December slightly below forecast on lower Treaty costs and slightly higher tax revenues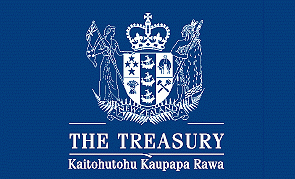 Treasury reports budget deficit for 6 months to December slightly below forecast on lower Treaty costs and slightly higher PAYE tax revenues
Treasury has reported the New Zealand government's operating balance before gains and losses (OBEGAL) in the six months to December 31 was NZ$3.191 billion, which was NZ$158 million better than forecast in the Treasury's Half Year Economic and Fiscal Update (HYEFU).
Treasury cited tax revenues that were broadly in line with forecasts, being down NZ$31 million or 0.1% from the HYEFU. However, income tax from individuals was NZ$233 million better than expected, more than offsetting a NZ$151 million underperformance from corporate tax.
Core government expenses were NZ$273 million lower than expected, largely due to Treaty settlement costs being NZ$186 million below forecast "due to complex negotiation issues not being finalised as planned during December."
Treasury said the operating balance after gains and losses was in surplus by NZ$1.7 billion, which was NZ$2.3 billion higher than the forecast deficit of NZ$541 million because of net investment gains from the New Zealand Superannuation Fund and ACC.
Treasury said the residual cash deficit was NZ$558 million below forecast at $9.2 billion because cash tax receipts were NZ$417 million higher than expected and capital spending was NZ$159 million lower than forecast.
GST contributed NZ$220 million of the additional receipts, largely due to the timing of refunds.
"Source deductions (PAYE taxes) were $158 million above forecast, which was in line with revenue, consistent with labour earnings growth data released earlier this month," Treasury said.