Mighty River Power chairperson and TVNZ deputy chairperson, Joan Withers, joining ANZ NZ's board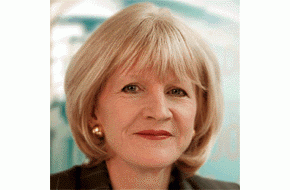 Joan Withers, the chairperson of state owned enterprise Mighty River Power which the government is set to partially privatise through an initial public offering, will join the board of ANZ Bank New Zealand Ltd as an independent director on July 1.
ANZ says her appointment has already been approved by the Reserve Bank.
Withers is the former CEO of Fairfax Media New Zealand and the Radio Network. Aside from Mighty River Power, she also chairs Auckland International Airport Ltd, and is Deputy chairperson of Television New Zealand. She has an MBA from the University of Auckland.