International regulatory body calls for end to 'hard wiring' of credit ratings in regulations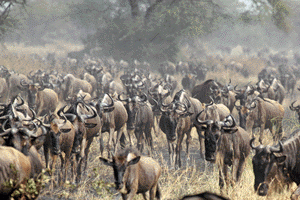 National authorities should end the "mechanistic reliance" of regulatory regimes and market participants on external credit ratings, which can lead to "herd behaviour and cliff effects" in market prices when downgrades occur, an international financial sector regulatory body says.
In a report to leaders of the Group of 20 nations, the Financial Stability Board (FSB) says it wants to end over reliance on credit rating agency ratings. It wants to end reliance by banks, institutional investors and other market participants by reducing the "hard wiring" of such ratings in standards, laws and regulations and by providing incentives for firms to develop their own capacity for credit risk assessment and due diligence.
"Authorities need to accelerate work to end the mechanistic reliance of regulatory regimes and of market participants on external ratings, which can lead to herd behaviour and cliff effects in market prices when downgrades occur," the FSB says.
"As demonstrated during the (global) financial crisis, such reliance can be a cause of herding behaviour and of abrupt sell-offs of securities when they are downgraded ('cliff effects') which can in turn amplify procyclicality and cause systemic disruption."
Use of credit ratings 'should not be mechanistic'
The FSB says it does, however, recognise credit rating agencies play an important role and their ratings can appropriately be used as an input to firms' own judgement as part of internal credit assessment processes.
"But any use of credit rating agency ratings by a firm should not be mechanistic and does not lessen its own responsibility to ensure that its credit exposures are based on sound assessments."
The FSB says the greatest use of credit rating agency ratings among international standards is in the Basel banking framework, a New Zealand version of which was introduced by the Reserve Bank at the start of the year. Under Reserve Bank of New Zealand rules all banks, non-bank deposit takers and insurers must have a credit rating.
No comment from the RBNZ
Asked for comment a Reserve Bank spokesman said: "We are aware of the issues raised by the FSB but don't have comment to make on the issues or on the progress report to the St Petersburg G20 Summit."
The Basel Committee for Banking Supervision, which oversees the Basel rules, has made proposals to reduce reliance on credit ratings.
"The challenge is to identify credible alternative standards of creditworthiness," the FSB says.
"At present, credit rating agency ratings continue to play a significant role in setting bank capital adequacy requirements, although they play a less prominent role in the prudential supervision of insurance companies and other non-bank financial intermediaries."
The FSB says both the United States and the European Union have taken significant steps to remove the hard-wiring of credit rating agency ratings from their rules and regulations, with the US having gone furthest through the Dodd-Frank Act.
"Progress in most other jurisdictions has been slower."
"Market participants need to improve their own capacity to make their own credit assessments in order that they can safely reduce their reliance on credit rating agency ratings. This too presents challenges and will take time," the FSB says.