Utility shares have many features that fixed income investors seek; we look at the MRP returns ahead of the Meridian float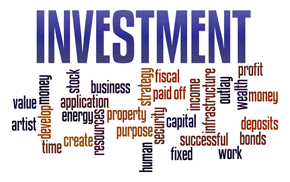 With the launch of the new Meridian share offer, it is timely to review how the Mighty River Power investors have fared on their investment.
The partial selldown by the Government of MRP was floated on May 16, 2013 with 113,000 investors buying 675 million shares of the 1.4 billion issued by the company. The Government holds the majority.
Those investors paid $2.50 per share.
The company has announced a 7.2c/share fully imputed dividend payable on September 30, 2013.
Many investors would have taken a position on the basis that the company is a traditional utility and as such, investments in these types of companies are dividend focused, and dividend yields are usually very reliable and and have many of the features of fixed income securities.
Such investors typically hold these positions over the long term, and the price of the underlying share reflects the yield more closely than most other classes of equities.
Fully imputed dividends add to the attractiveness.
Assuming you bought 10,000 shares, your investment on May 16 was $25,000.
Your imputed dividend will be received on September 30, giving a tax paid annualised yield for the period of 7.3%.
Assuming your alternative investment was a bank term deposit, and you switched from a rolling one year commitment with interest paid annually, you would have only earned 2.9% tax paid on the TD. A term PIE would have added a small premium.
 
 
MRP share
Bank TD
 
 
 
 
May 16, 2013
Investment, 10,000 @ $2.50 each
$25,000
$25,000
 
 
 
 
Sept 30, 2013
Fully 7.2c imputed dividend (

@ 28%

)
$     720
 
 
Interest @ 4.25% pa

(RaboDirect at May 16)

 
$     399
 
   less:
 
 
 
Marginal tax payable (

@ 33% *

)
$       36
$     132
 
   equals
 
 
 
Tax paid return
$     684
$     267
137 days
Annualised % tax-paid return
7.28%
2.85%
* In this review, we are assuming tax for someone on the highest rate. Fully imputed dividends have tax paid up to 28% by the company. Investors are responsible for paying the balance up to their own tax rate.
Part of the good return is because of the compressed holding time - 137 days for a half-year dividend received. On a full six-month basis, it should be sustainable at 5.47% pa tax paid.
Returns like this are much better than available in the term deposit sector. But you need to get comfortable with a variable share price - it should matter less if you are a long-term holder, but for some, even that downside will put some investors off.
Since issued, the MRP share price has fallen, and today can be bought for $2.17 per share.
The fall in market price would only be a realised loss if you sold at this price, but utility investors should be long-term holders and only concerned about their entry price.
However for buyers at the latest price, the dividend yield would be higher - 6.30% pa tax paid.
One of the features of the Meridian offer will be even greater 'enhanced returns' in the initial holding period. You will get the full dividend return even though you will have only paid for half of the price you commit to. For yield investors, this will be an attractive incentive.