Chinese bank that's seeking NZ registration added to global 'too big to fail' list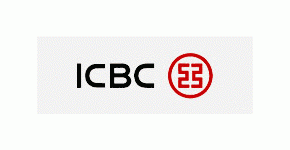 The Industrial and Commercial Bank of China (ICBC), which has applied to the Reserve Bank for registration as a bank in New Zealand, has been added in the annual update to the global list of systemically important financial institutions, or too big to fail banks.
The addition of the state controlled ICBC takes the total number of banks on the list to 29, up from 28 a year ago. It's the second Chinese bank on the list alongside Bank of China.
Other banks on the list with New Zealand bank registration include HSBC, JP Morgan Chase, Citigroup, Deutsche Bank, and Japan's Mitsubishi UFJ FG. Others with operations in New Zealand on the list include Goldman Sachs of the US, BNP Paribas of France, and Switzerland's UBS. France's Credit Agricole, which has bonds listed on the NZX's debt market, is also on the list. However, none of the big four Australian banks, owners of New Zealand's ANZ, ASB, BNZ and Westpac, are included.
The list, from the Basel-based Financial Stability Board (FSB), is endorsed by the G20. These so-called global systemically important financial institutions face policy measures designed to address the systemic and moral hazard risks associated with them following the global financial crisis.
These too big to fail banks are required to meet higher regulatory expectations for risk management functions, data aggregation capabilities, risk governance and internal controls. The banks included on the first and second versions of the list in November 2011 and November 2012 must meet the higher expectations for data aggregation capabilities and risk reporting by January 2016. Those newly designated in November 2013, or in subsequent annual updates, will need to meet these higher expectations within three years of their designation. See more details here.
And here's the full list of 29
HSBC
JP Morgan Chase
Barclays
BNP Paribas
Citigroup
Deutsche Bank
Bank of America
Credit Suisse
Goldman Sachs Group
Crédit Agricole
Mitsubishi UFJ FG
Morgan Stanley
Royal Bank of Scotland
UBS
Bank of China
Bank of New York Mellon
BBVA
Groupe BPCE
Industrial and Commercial Bank of China Limited
ING Bank
Mizuho FG
Nordea
Santander
Société Générale
Standard Chartered
State Street
Sumitomo Mitsui FG
Unicredit Group
Wells Fargo
 Separately, the FSB also has a list of nine too big to fail insurers.
This article was first published in our email for paid subscribers on Tuesday. See here for more details and to subscribe.