Kiwi Income seven-year bonds oversubscribed at 6.15%, raising $125 mln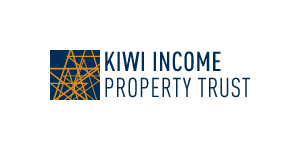 Kiwi Income Property Trust's seven year, fixed rate, senior, secured bond issue has been oversubscribed and the interest rate the bonds will pay has been set at 6.15% per annum.
After an institutional bookbuild process the entire offer amount of $100 million plus oversubscriptions of $25 million has been reserved for clients of participating institutions, Kiwi Income's manager has announced to the NZX.
There was no public pool.
Investors will be paid interest at 6.15% a year, with payments made in arrears in February and August. 
The bonds were only offered in New Zealand and will not be offered in any other jurisdictions.
They carry no credit rating and are expected be listed on the NZX next month.
The money raised is to be used for general corporate purposes which could include repaying bank debt and funding acquisitions.
The lead managers of the issue were Deutsche Craigs, BNZ and Forsyth Barr. 
Sharemarket listed units in Kiwi Income gained 0.4% to $1.185 on the announcement.