NZ govt finances like ship sailing towards distant reef, Treasury deputy secretary says; Govt currently in very strong position; Risks include ageing population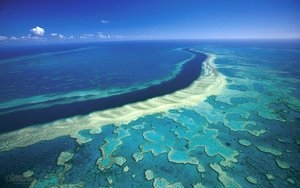 The New Zealand government's financial position is like a ship "sailing towards a reasonably far off reef." There is no reason yet to jump overboard and the government has time to keep sailing straight ahead as things stand. But do keep an eye on the ageing crew – if we wait too long before changing course, they might not be able to turn the tiller.
That was effectively the warning put forward by Treasury officials to MPs on Parliament's Finance and Expenditure select committee Wednesday as they discussed the department's long-term fiscal projections.
Treasury is required to publish statements on the government's projected long-term fiscal position every four years – each has a horizon of at least 40 years out. The latest set was published in November 2016. They're often met with a huge wave of scepticism – Shamubeel Eaqub has termed them dense waffle.
The good news is that the New Zealand government is in a very strong fiscal position, Treasury deputy secretary Struan Little told MPs. Net debt is forecast to fall to 18.8% of GDP in the 2020/21 year from 24.6% last year, he noted.
The MPs did show some interest. New Zealand First's Winston Peters requested Little to inform Finance Minister Steven Joyce on Treasury's comment in the projections that New Zealand GDP per capita is 8% below the OECD average. Treasury has regularly raised New Zealand's low productivity growth rates.
Meanwhile, Labour's Michael Wood was interested in challenges facing Auckland. New Zealand's largest city does not seem to be seeing the agglomeration benefits a city that size would expect, he put to Little.
There is no clear answer on why, but this was the case, Little replied. Auckland does appear to have lower productivity to similar cities elsewhere, he said. There were a range of complicated factors for this, he mentioned, although the conversation was not taken further.
The Green Party's James Shaw was interested in a comment from Little that Treasury is looking for better information on New Zealand's natural capital assets – something proving difficult to come by. Treasury could look to carry out a cost benefit analysis on different aspects of the country's natural capital for example the state of New Zealand's rivers.
Despite New Zealand being in a fairly good position, there are risks, Little warned said. The main one: New Zealand's ageing population.
The latest statement, and the three previous publications, have all noted the risk of increased fiscal pressure from an ageing population. For example, NZ superannuation costs are expected to rise from 4.8% of GDP in 2015 to 6.3% in 2030, 7.2% in 2045 and 7.9% in 2060. The projections are based on an 'historical spending patterns scenario'.
As government expenses rise and tax revenue remains flat-to-falling, the government's operating deficit is projected to blow out from 0.1% of GDP in 2015 to 2.3% in 2030, 8.1% in 2045 and 16% in 2060. During the same period, net government debt would expand from 25% of GDP to 206%.
Treasury also provides alternative assumptions – the core projections are based on historical spending patterns after all. For example, forecast net migration into New Zealand is set at 12,000 per year over the long-term period "based on long-term historical trends".
A higher net migration assumption of 25,000 per year would see net debt only hit 180% of GDP by 2060. "This is the net long-term effect of both higher GDP and hence taxes, but also higher government spending on education, healthcare, and NZS," Treasury said in the document.
*This article was first published in our email for paying subscribers. See here for more details and how to subscribe.