Andy Glenie and Joanna Trezise review the outcomes of more active enforcement activity by the OIO over failure to seek consents, and failure to comply with conditions of consents when granted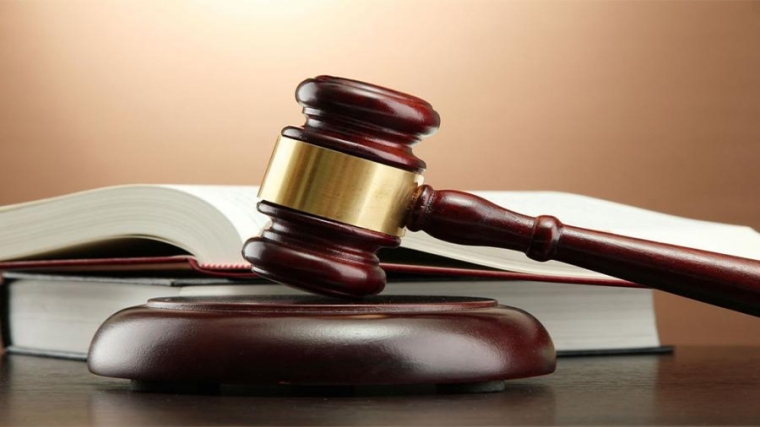 This article originally appeared in LawNews (ADLS) and is here with permission.
---
By Andy Glenie and Joanna Trezise
Enforcement action under the Overseas Investment Act 2005 has risen sharply in the past year with civil penalties being sought in five court proceedings, compared with only one in 2018.
Three cases have been decided while two are still before the courts.
Recent cases have focused on two key areas: failure to obtain consent from the Overseas Investment Office (OIO) when required, and a failure to comply with the conditions under which consent was granted.
Where a transaction will result in overseas investment in sensitive land or significant business assets, it is necessary to seek the OIO's consent before giving effect to the transaction.
The criteria which must be met for consent to be granted vary, depending on the circumstances of the applicant and the nature of the transaction. Consents are usually made subject to conditions, including requirements to continue to comply with the criteria under which consent was originally obtained.
Where the OIO has reason to believe the Act has been breached it may (amongst other things) revoke consent, issue a warning, negotiate a settlement, require disposal of property or initiate civil or criminal proceedings.
Consent
Two recent instances of failure to obtain consent were considered serious enough to warrant civil proceedings.
In the first, Chinese businessmen Zhongliang Hong and Xueli Ke, together with two companies they owned, admitted breaching the Act by not seeking consent in relation to two significant property purchases.
Hong and Ke were required to pay penalties of $307,500 each, and make contributions to the regulator's costs of $10,000 each.
One of the companies was required to pay $2.33 million – the gain it had received from the sale of one of the properties. The second property was also required to be sold, with no financial gain retained.
In the second case, BCH Investments Limited failed to obtain consent to purchase two Auckland properties.
It was fined $300,000 and required to pay court costs of around $28,000 and other costs of around $260,000. An aggravating factor was the purpose for which the properties had been purchased – a 117-lot residential development which was likely to prove extremely profitable.
In addition to the penalty, BCH was required to divest its interest in the properties and retain no financial gain.
Conditions
Two other recent cases reflect a focus on continued compliance with good character conditions.
Lai Gaunglin was a citizen of Singapore, resident of Hong Kong, and chairperson and a principal shareholder of the Agria Corporation, a company registered in the Cayman Islands.
The Agria Corporation was, in turn, the majority owner of Agria (Singapore) PTE Ltd.
In 2009 and 2011, Agria Singapore acquired consent to make two investments in PGG Wrightson Ltd, a New Zealand agricultural company which owned sensitive land. A condition of the consents was that the entities, and the individuals with control of them, continued to be of good character.
The US Securities and Exchange Commission (SEC) subsequently alleged Lai had engaged in a scheme to manipulate pricing and made misleading statements, and that the Agria Corporation had engaged in fraudulent accounting.
Both ultimately reached a settlement agreement with the SEC, and later accepted failure to comply with the good character conditions of the OIO consents. Agria was ordered to pay a penalty of $100,000, and Lai of $120,000. Both were also required to make a combined payment of $30,000 towards the regulator's costs.
More recently, LINZ reached a settlement with JBS Australia Pty Limited (JBS).
JBS had obtained consent to acquire a majority interest in Scott Technology Limited (STL), an NZX-listed company. As with Agria, consent was conditional on those in control of JBS remaining of "good character".
Two individuals captured by this requirement, Joesley and Wesley Batista, subsequently admitted involvement in bribery and corruption activities in Brazil.
In this case, the OIO decided neither proceedings nor the revocation of consent was warranted. While it concluded the Batistas were no longer of good character, the corrupt actions had not risked STL's New Zealand employees or investors, and the Batistas had already relinquished control over JBS.
Takeaways
The following observations can be made:
Prior to giving effect to a transaction which may fall within the scope of the Act, it is important to seek updated legal advice on whether consent is required. For instance, a relatively minor change in circumstance occurring after agreement and before execution could cause an individual or company's status as an "overseas person" or an "associate" under the Act to change.
OIO investigations are typically lengthy and complex. There will often be extensive requests for documents and information, and witness interviews. As with other regulators, it is important to engage constructively with the OIO from the outset to ensure the best possible outcome.
In serious cases, investigations can result in prosecutions of both companies and individuals. In all cases, early thought should be given to whether different entities and individuals need separate advice.
---
Andy Glenie is a director and Joanna Trezise a senior solicitor at Glenie Legal Ltd. This article originally appeared in LawNews (ADLS) and is here with permission.