Diana Clement explores how directors might protect themselves from litigation as climate change risks rise and the courts are increasingly used to resolve 'you should have known' claims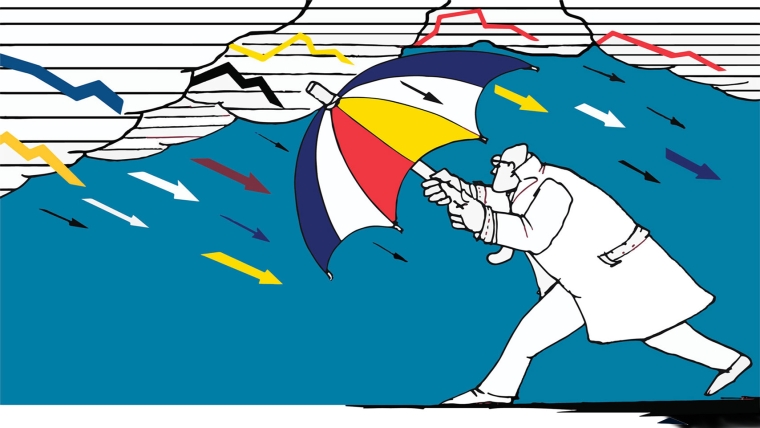 This article originally appeared in LawNews (ADLS) and is here with permission.
---
How might directors protect themselves from climate change litigation risk?
It's a significant issue, both globally and in New Zealand, as boards, companies and investors struggle to get to grips with their duties and responsibilities.
According to a just-released report Litigation Risk 2020 from MinterEllisonRuddWatts, this is the year climate change issues will begin to be played out in the courts.
"Climate change should be a headline item for directors, who must encourage management to take bold action while accepting that not every initiative will succeed," the report says.
"Where directors fail to consider and respond to climate change risk that causes harm to a company, they could face claims that they breached reporting obligations and duties of care, including the risk of regulation, penalties and brand damage, among others."
Our Supreme Court has expressed similar views. In an article Climate Change and the Law three of its judges said if companies did not respond adequately to climate change, they may face increased legal risk in direct claims against them about their emissions, along with claims against the directors for breaching their duties under the Companies Act 1993.
Minters says it sees directors as "significantly more exposed than companies" at present.
Across the ditch, Australian CEOs say they're increasingly concerned about climate change, with nearly two-thirds of respondents to a recent PwC survey saying it's a significant threat and they have "low levels of confidence" that their government has the right solution (The Australian, 21 January 2020). The survey was done before the recent bushfire crisis.
A day earlier, The Australian reported that the Bank of International Settlements, a group of 50 of the world's most influential central banks, had issued a stark warning that climate change could trigger the next global financial crisis.
Central banks, they said, risked becoming "climate rescuers of last resort".
About the same time Larry Fink, the CEO of BlackRock – the world's biggest money manager – warned in his annual letter to shareholders that climate change was "the defining factor in companies' long-term prospects". It was likely to lead to a fundamental re-shaping of finance, he said. Climate risk equalled investment risk.
New Zealand's business community is taking notice of climate change. But is it up with the play, particularly as directors' duties are likely to become even more onerous when (or if) the Climate Change Response (Emissions Trading Reform) Amendment Bill becomes law?
The bill is with the Environment Select Committee which is due to report back the House on April 2.
Simpson Grierson's special counsel climate change, Mark Baker-Jones, was adviser to Climate Change Minister James Shaw during the development of the Zero Carbon Act.
He says the fact that climate change is potentially a material financial risk is a new concept for many directors.
"It is only in the last couple of years, kicked off by the Paris Agreement (where it was agreed to decarbonise the global economy by 2050), that it has become apparent that climate change is now a financial risk."
To decarbonise, the fundamentals of the New Zealand economy need to shift, he says. "The significance of that is extraordinary. It is bigger than the industrial revolution."
If we don't properly manage that transition from a high-carbon to a low-carbon economy, we face the risk of a global financial collapse, says Baker-Jones. "It is the role of the RBNZ (Reserve Bank of New Zealand) to maintain financial stability and this is why we see the Governor, Adrian Orr, quite rightly seeking to address this."
Until this year, directors generally believed climate change risk was something to consider in terms of physical impact on their businesses.
Their duties are spelt out in s 137 of the Companies Act but these are broad and non-prescriptive.
Business New Zealand CEO Kirk Hope believes the duty to address risks to the company from climate change comes within the parameters of the Act.
"Directors need to say 'our duty of care extends to assessing whether we are exposed to climate-related risks'. 'If we are, what are our mitigations and what adaptions do we need to make to our business model?'"
Beyond identifying risk, directors' duty of care requires that businesses mitigate their carbon profile and take whatever steps they need to adapt their model.
Hope says many businesses are recognising this.
"If you think about the legislative framework in New Zealand, we have quite significant changes to cost structures. The reality is that is playing out right now for businesses."
The policy framework within which organisations will manage the mitigation of climate risks in New Zealand is established by the Zero Carbon Act.
The Act facilitates the disclosure and management of that climate-related risk and creates a commission that will set emissions budgets.
These are stepping stones towards the 2030 and 2050 targets. The Emissions Trading Scheme (ETS) is integral in determining the financial cost of meeting those budgets.
Directors have quite a bit to get under their belts. Daniel Kalderimis and Nicola Swan at Chapman Tripp authored a legal opinion on climate risk for directors and fund managers late last year.
Swan says some businesses will see physical impacts while others will need to deal with investor or shareholder pressure, regulatory change or litigation.
Bell Gully partner Simon Watt, who leads the firm's climate practice, says from a practical point of view directors should be considering what climate change risks to their business should be reflected in the company's risk register.
"Having management undertake the exercise of thinking about and reporting to the board on the climate change risks specific to the company, and directors ensuring material ones are included in the risk register, is both a highly practical way for directors to do their job and a way of demonstrating that they are properly considering these risks."
The risks can be broken down into physical risk, transition risk and liability risk, says Watt.
Physical risk is perceived as being easier to identify but requires an understanding of climate change impacts in New Zealand, say Kalderimis and Swan.
They give the example of supply lines being cut because raw materials have been impacted by drought or storm damage somewhere else in the world.
Transition risk is all about making sure your business will adapt to change, including regulatory change. The direct effect on business will be that major sectors of our economy will need to pay market prices for the carbon emitted by their operations, says Swan.
Disclosure
Disclosure of climate risk is of growing importance.
Robust, standardised and comparable reporting allows the market to assess, manage and mitigate that risk, says Baker-Jones. "If organisations make full disclosure, stakeholders and investors can identify and cost the risk, and it can be managed in that way."
Around one-third of listed companies currently disclose their climate-related risks, Hope says. That doesn't mean the other two-thirds don't assess those risks; they simply don't disclose them.
Baker-Jones says the current disclosure regime is narrow in its application, applying only to certain public sector organisations. Disclosure is not mandatory and there are no set standards.
Overseas, he says, this has led to 'green-washing' of climate-related financial risk.
"Under a voluntary regime it is difficult to look behind the veil and determine the level of rigour. The level of disclosure may be selective and may not be sufficient for institutional investors to accurately quantify the climate risk to which the organisation is exposed."
New Zealand's answer to the international recommendations from the Task Force on Climate- Related Financial Disclosures (TCFD) was outlined in the Ministry for the Environment's climate-related financial disclosures discussion document late last year.
The responses are being reviewed by the ministry and a summary of the submissions will be published next month. Advice will then be provided to cabinet.
The proposal is that compulsory disclosure may be limited to banks, institutional investors and fund managers. These financial institutions want it to be applied more broadly.
If financial institutions are required to assess the risk of companies they lend to or invest in, they need to know about the climate risk, says Baker- Jones.
"If the organisations make disclosure themselves but in a standard and comparable way, those financial institutions can rely on that information. It is cost-efficient and provides certainty."
Cathy Quinn, an independent director and former chair of MinterEllisonRuddWatts, believes the preparedness for climate change is working its way down the food chain to medium-sized companies.
Quinn is on the board at Rangitira Investments, which has stakes in many small to medium-sized enterprises.
"Climate-change risks come up early when assessing the risk and opportunity of any investment," says Quinn.
"We ask ourselves 'should we be investing in this company when the nature of what it does creates significant carbon emissions?'. We also test where our various portfolio companies are in mitigating their emissions and whether we should be investing to help them do so.
"In assessing investments, we consider the impact the company has on carbon emissions from both an ethical standpoint and the sustainability of its business model."
The proposal for mandatory disclosure reporting for the financial entities could commence in the 2023/24 period.
"You better be sure by that point you are making accurate disclosure," she says. "You need to do some dummy runs now. You are not going to get it right the first time."
Litigation
The disclosure requirements put directors right in the firing line. It's inevitable that litigation will arise.
A growing number of individuals and communities around the world are filing lawsuits as they try to provoke faster climate action by corporations and governments, or seek protection from the effects of climate change, says Watt.
"At the leading edge, in the United States there were around 650 climate change litigation cases up until 2017 but that number has more than doubled in the following two years to the end of 2019."
Here in New Zealand, Kalderimis and Swan say although directors have protections under the business judgment rule, they cannot use this as an excuse for failing to make proper inquiries.
"Directors and fund managers, in particular, need to be thinking about [climate change risk], assessing it for their business and deciding how they need to take action," says Swan. The risk is that they don't do enough and have not taken reasonable care."
Quinn says directors are very aware of the litigation risk. "Most of us don't go into the board room with the thought, 'am I going to be sued today'," she says. "You do the job to the best of your ability."
But she accepts that litigation could come from left field.
"Everyone is very conscious of the fact it is a more litigious environment than it used to be. There are increasing numbers of litigation funders in New Zealand and Australia, and many companies in New Zealand operate in both countries."
Directors and risk
How well directors are doing depends on whom you ask.
Baker-Jones is not so sure that directors are fully cognisant of the risks. Climate change will throw up some unintended consequences for them at every level. "I would say I have spoken to many directors who say, 'yes we are aware of TCFD and we are looking at reporting on our risk'.
"But I have yet to speak to any organisation that in my view fully understands the task at hand, let alone how to go about to carrying it out. We have heard from very sophisticated global intuitions that acknowledge it is a complex task and one for which there is still a lot to learn."
Directors are taking notice, however, and the mood of the boardroom is changing. Good directors who weren't necessarily fully versed now understand they do have duties in relation to climate change, says Quinn.
Go back 12 months, and the potential personal liability around health and safety was the 'issue du jour'.
Fast forward, and climate change was the first question asked at the last Fletcher Building annual general meeting, says Quinn.
"It's in your face today and stakeholders are demanding directors address it. A lot of institutional investors are asking boards, 'what are you doing on climate change?' Customers also are demanding more sustainable products, albeit not all of them are willing to pay for that."
The final word goes to Quinn who points out that scary as climate change is for the future, it's also a huge opportunity for every business.
"If we grapple with it, it leads to innovation. That is exciting as that is about value creation and long-term sustainability of a business. What is positive is that more and more we are seeing opportunities where businesses are innovating to have a lesser impact on the climate."
---
Diana Clement is a freelance journalist. This article originally appeared in LawNews (ADLS) and is here with permission.