China has the economic gravity and confidence to match the international diplomatic posturing that challenges its own new assertive positions, says David Mahon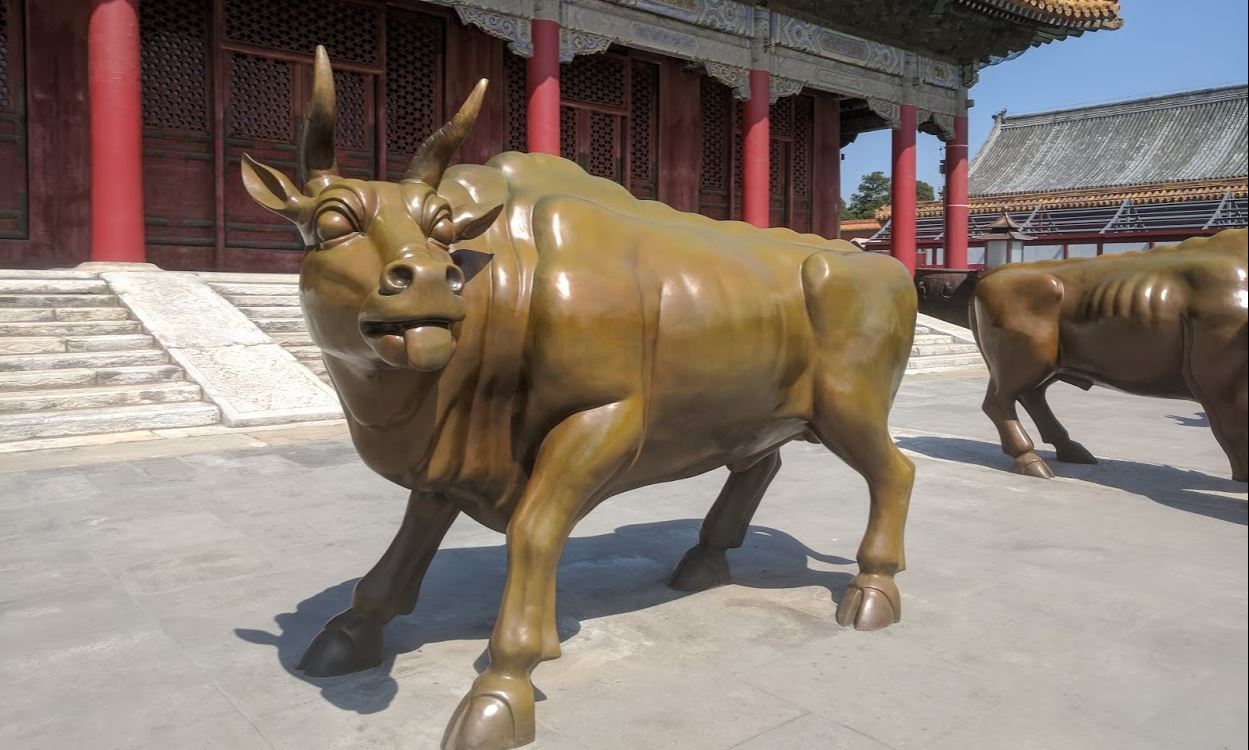 By David Mahon*
Across China there is evidence of an economically strong, COVID-free society.
In the northern Heilongjiang city of Qiqihar, with a population of just over five million people, the streets are choked with cars, couriers on mopeds weave among them delivering online purchases, and at night the restaurants are full.
Mask wearing is common, but many people no longer see the need. It is the same in other cities.
In Beijing there has largely been a return to pre-COVID norms, but catering has not fully recovered as many citizens still prefer to dine at home or order in, and traffic flows are generally lighter due to fewer non-residents returning after the initial travel restrictions last year.
Beijing is stricter than other cities. More people wear masks and the COVID app — which records citizens' COVID status, with a green light granting access — is required to enter most buildings, take a taxi or Uber, or get onto public transport. If people choose to engage in normal life, they must register themselves with the public health system.
A number of restaurants in China have remained platforms for home delivery, avoiding the problems of securing and retaining staff, but also meeting the present demand for home dining. E-commerce has substantially compensated for the slower recovery of traditional restaurant and retail trade. China is more advanced than Western economies to the extent it has developed advanced social media marketing and integrated consumer financing and payment systems, not just online ordering and delivery.
Many foreign food and healthcare brands that had not adjusted to digital trends before COVID seem to be falling even further behind in post-COVID China, with its acceleration of online consumption.
Imported infant formula brands have lost much of the momentum they enjoyed pre-COVID, with many being unable to maintain sufficient stock in China in the first quarter of 2020. This prompted parents, who wanted to be sure they could feed babies the same brand over 12-18 months, to buy local Feihe and Junlebao formulas. This has also resonated with growing economic patriotism in China. In early April, in the office of a Zhejiang e-commerce distributor, the purchasing manager expressed a common view.
"I have been looking at suppliers of supplements and although Australia has led this sector, I don't want an Australian supplier. Australia does not respect China. We are patriotic. The West shouldn't push us around and then expect us to trust them in business."
The Chinese Government will not favour trade with Western countries that it perceives to be colluding with the US to contain China. Even without tariffs, such as those placed on Australian wine and barley, consumers possess a spontaneous boycott power that can damage brands, as H&M and GAP are discovering.
While trade barriers as a weapon in political conflict can be devastating to specific sectors, it seldom does severe damage to diversified economies of scale. The US did little damage to Chinese manufacturers with its tariffs, and while China hurt the US agricultural sector, the net impact on the US economy has not been great. It is smaller countries with less diversified economies that are at greater risk.
Outside the few targeted trade barriers based on political considerations, China has lowered tariffs on over 800 items, at times even below levels previously enjoyed by countries at 'Most Favoured Nation' status. Tariffs on a range of meat and fish products have been cut by almost 50%. As China struggles with the economic complexities of American political containment, contrary to popular assumption, it continues to open and reform parts of its domestic economy.
The United States' sanctions have had a serious impact on the Chinese technology sector, but with a strong core economy based on domestic demand, this will only have a slight impact on medium-term macro growth. The external pressure is making China even more determined to become more economically and technologically independent while maintaining its economic influence abroad, primarily to protect access to resources and ensure steady trade flows.  
Economic gravity
The global economy needs flexible trade and investment arrangements to fill the vacuums created by COVID if it is to avoid a prolonged patchwork of economic recessions. China lifted much of the world out of recession in 2010, and while it later slipped slightly in influence, it continued to generate one third of global growth.
In 2020, China constituted almost all of the world's economic growth. As other economies recover, the proportion of China's contribution will again diminish. But it will remain the prime driver of the global economy, generating around 30% of growth for the foreseeable future.
China's GDP growth is likely to exceed 8% this year, even as the government reduces COVID related subsidies, restricts bank credit, and continues to restrain the property sector in coastal provinces. Successful, diversified economies have their own attraction.  
In two years, foreign purchases of Chinese Government ten-year bonds have doubled to US$ 300 billion. These offer yields of over 3.2%, compared to US Treasuries offering 1.7%. The US can probably keep returns positive by continuing to buy its own debt, but investors will lose money on many Western government bonds in the next two to three years, and negative returns may mean that in some cases investors will need to pay the issuers as bonds mature. Chinese assets will be looking increasingly attractive.
Diplomatic posturing
Continued attempts by the US and its allies to contain China and to force China to address domestic human rights issues through public condemnation and sanctions will make the world a poorer place, and ultimately will fail.
The prospects for more rational US-China relations in the future are not good, for President Biden is even more hawkish in many respects than his predecessor. Whether is it US trade negotiators stridently lecturing their Chinese counterparts in Alaska, or Biden announcing what is essentially a China containment alliance with Japanese Prime Minister Suga, the United States seems determined to treat China as an adversary and bully it into submission, as if China should be dealt with like 1960s Cuba.
The vulnerability but also strength of Western democracies lies in their transparency.
Western violations of human rights are usually exposed in an uncensored, although commercially coerced media, and then often dealt with by relatively independent judicial systems. China represents nearly one fifth of the world's population, of which over 90% are Han by either blood or identification. Rights abuses exist in China, as they do in all countries and particularly those of scale.
China's opacity makes it harder for fair and independent judgement of the scale of abuses, and at times leads commentators to exaggerate claims. With a more open media and independent legal system, rights abuses in China would reduce, and the country would also be less exposed to international criticism. China's economic and technological evolution will depend increasingly on transparency and freedom of information, likely spurring greater openness over time.
Western media outlets are maintaining attacks on Chinese technology firms blacklisted by the US. Huawei is claimed to pose a risk to countries' national security; voice recognition software company iFlytek is alleged to produce tools of state oppression; and recently sanctioned Tianjin Phytium Information Technology is alleged to produce supercomputers that can be used to develop weapons of mass destruction. There is no evidence that Huawei poses any such risk, and there is scant evidence of the other claims, but to most in the West, the claims are now facts.
Human rights are too important to be used as tools of strategic containment.
The United States and some of its allies believe that they can trade with China while judging it by rights standards they often do not comply with themselves. Countries that fear China's rise are better to strengthen their own economies and compete, or even better, collaborate.
China, like any country, is more likely to heed constructive criticism coming from strong partners rather than lectures from adversaries.
Global wellbeing depends upon co-operation to build and maintain a strong economy, while improving fairness and environmental outcomes. China is an indispensable contributor to these ends.
---
*David Mahon is the Executive Chairman of Beijing-based Mahon China Investment Management Limited, which was founded in 1985.