Meridian to compensate NZ Aluminium Smelters if it uses less electricity at a time the system is under pressure and coal is keeping the lights on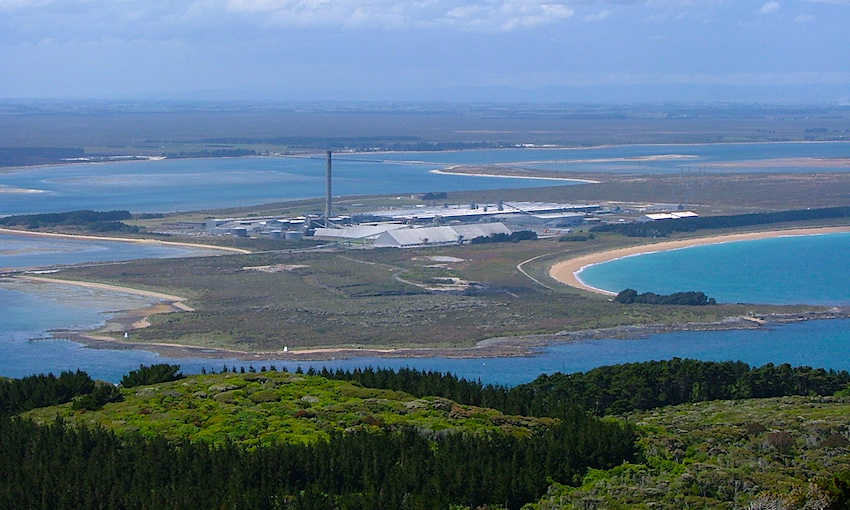 Meridian has agreed to compensate the country's largest electricity user - New Zealand Aluminium Smelters (NZAS) - should it voluntarily reduce its consumption a little.
The deal comes at a time New Zealand's electricity system is under pressure, in part due to a lack of rain and the country's main gas field nearing the end of its life.
The agreement between NZAS and Meridian takes effect today and will run through until May 31.
The level of compensation being offered to NZAS hasn't been disclosed for commercial reasons.
It could see NZAS reduce its consumption by up to 30.5MWh per hour. This is equivalent to about 5% of the electricity supply it's contracted to buy from Meridian.
Because NZAS uses around 13% of New Zealand's electricity supply, changes of consumption are always notable. But the reduction allowed for in this instance won't be enough to free up a material amount of electricity for other users.
The owner and operator of New Zealand's electricity grid, Transpower, is taking extra steps to keep a close eye on the security of electricity supply.
It said the week to April 26 saw one of the highest year-to-date contributions from thermal generation (coal and gas). It supplied 22% of New Zealand's week-to-date electricity. Hydro saw one of its lowest year-to-date contributions to the mix, supplying 48%.
The stressed situation has already pushed wholesale electricity prices up way above what NZAS is paying, to the point some major users, including NZ Steel and Norske Skog Tasman Mill, have had to curtail production.
While NZAS's contract with Meridian insulates it from fluctuations in the spot market, it is already operating below capacity.
"We have already reduced load by around 6MW by not replacing pots which have been taken out of circulation during the normal cycle on the potlines, and we have also during this dry period, not restarted the 50MW Line 4, which was shut down during the level 4 lockdown last year," a spokesperson said.
Cutbacks come at a bad time, as aluminium prices are high (select the aluminium chart below):
Should the pressure New Zealand's electricity system is under worsen, Meridian may be in a position to force NZAS to curtail its consumption.
The companies have a contract that specifies Meridian can require NZAS to cut consumption when hydro storage hits rock bottom.
If this trigger point is hit, NZAS must manage its electricity consumption to achieve a reduction of 250GWh over 130 days.
This trigger point hasn't been hit before although storage levels have been hovering close to this point for some weeks.
The deal struck between Meridian and NZAS today doesn't gazump this 'Smelter Demand Response' arrangement.
But if the Smelter Demand Response is triggered, NZAS will be able to subtract any load reduction voluntarily made off the reduction it would be required to make. This arrangement has been made under a non-binding agreement.
See this piece of analysis for more on why the country's electricity system is under pressure and how this is costing manufacturers.