Small business performance only slightly below average, but Omicron trouble overseas outlines the challenges local businesses will need to brace for, says Xero Small Business Index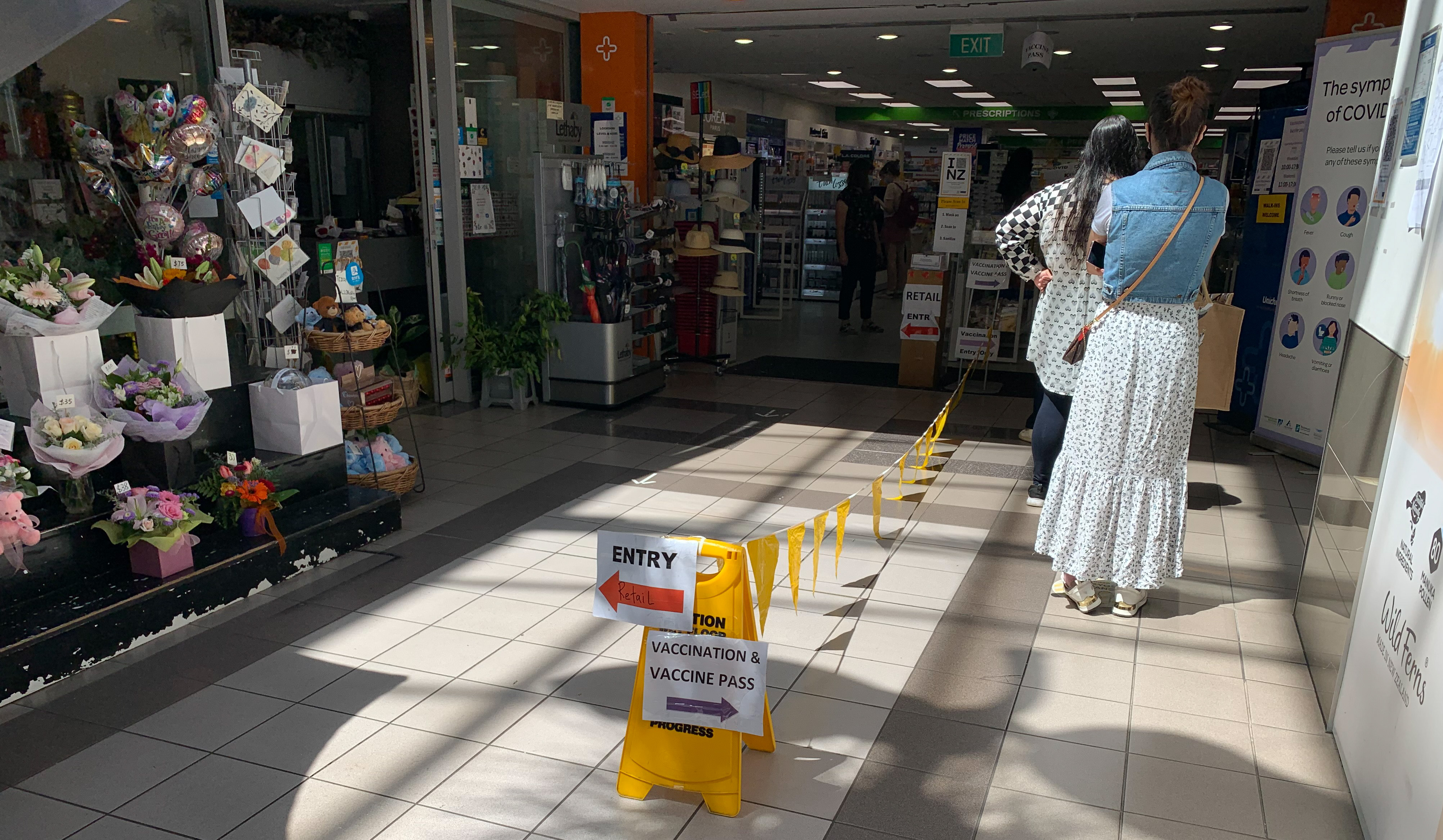 The Xero Small Business Index fell to 97 points across December and January, still only slightly below average conditions (100), however Australia and the UK reported much lower scores and this sounded a warning for the situation at home once Omicron peaks.
The index produces a single-figure points score to measure the overall performance of small businesses on the Xero platform, both in New Zealand and overseas. Xero uses data on sales, time to be paid, jobs and wages to track improvements or declines against average conditions (100). You can read more about the data collection process here.
"With Omicron forcing Aotearoa into Red on 23 January, this [latest] data set only captures about a week of the direct impact Omicron was starting to have on the community," said Craig Hudson, managing director for New Zealand & the Pacific Islands at Xero
As shown in the chart below, Australia and the United Kingdom reported indexes of 86 and 85 respectively as "widespread Omicron outbreaks negatively impacted small business operations" in those countries, reported Xero.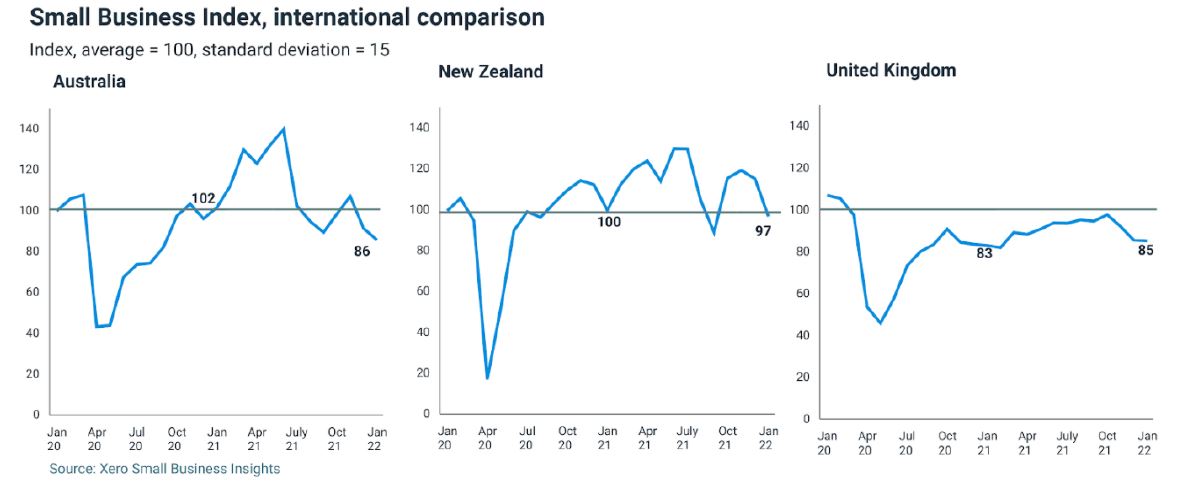 With Omicron cases now at record highs here in NZ, small businesses face disruptions from employee isolation requirements and some face temporary closure.
This could see the index drop further in coming months, with the latest score of 97 a dip after three consecutive months of average scores in the 100s as trading restrictions eased late last year.
"November and December saw double digit sales growth as Auckland emerged from the Delta lockdown, with businesses able to begin reopening, and Kiwis encouraged to spend locally to help small business recovery," said Hudson.
Hudson said small business sales slowed to 4.6% year-on-year in January once the pent-up demand eased, however wage growth was up 3.8% year-on-year.
Omicron hasn't taken a bite out of job growth either, which remained above average in January at 4.1% year-on-year, in contrast to Australia (-1.5%) and the UK (-3.2%).
The overseas data provides an insight into the effects Omicron may have on NZ small businesses.
"The international data is a warning of potential things to come for New Zealand businesses. The small business economy in Australia was significantly impacted by Omicron earlier in January, with rising cases and required isolation periods resulting in fewer people being able to work," said Hudson.
Hudson pointed to the advantage New Zealand had in terms of lead-in time to brace for what may be to come:
"Australia and other global markets didn't get the opportunity to prepare for Omicron. We're in a position to learn from what has happened overseas and be better prepared for the worst of this outbreak."