David Mahon reviews where China has landed with its unique approach to pandemic control, and assesses its chances of economic revival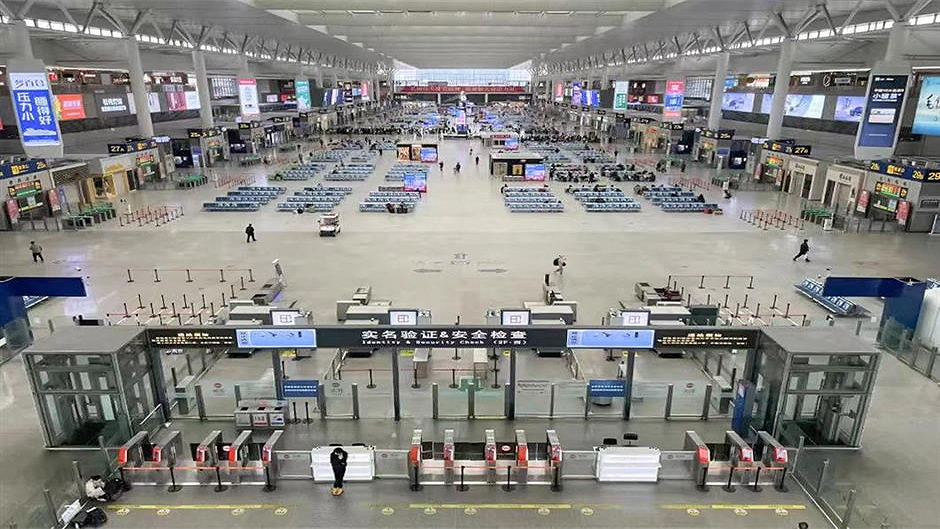 By David Mahon*
The empire has ever been won by letting things take their course.
He who must always be doing,
Is unfit to obtain the empire.
                                               Lao Zi, 5th century BCE
In mid-May, after most districts had been locked down for over two months, the Shanghai Government announced the city would return to normal on the 1st of June. It proved to be a false dawn. Tight COVID test requirements remained, and although restaurants, shops and bars welcomed patrons and traffic flows increased, there was an air of uncertainty. By 13 June, as Omicron cases spread, some districts were again locked down and newly reopened salons and bars closed. Earlier on the 2nd of June, scenes were posted online of Shanghai residents bolting for the exits of a shopping complex to avoid being confined there for days, after the news that a shopper had tested positive for Omicron was announced over the public address system. The video was swiftly taken down by the censors.
Local governments across China have exasperated even the most tolerant citizens by announcing the imminent relaxation of zero-COVID policies, only to later qualify or rescind these promises. Contrary to Western media speculation, this does not constitute a fundamental loss of faith in Xi Jinping's leadership, but it has deepened cynicism toward the ill-considered tactics of local officials.
The general public fears that officials, scared of being criticised for not following central zero-COVID policies, will continue to implement strict, arbitrary measures. Omicron has likely become endemic in China as it has in other countries, and China is as likely to eliminate it as it is the common cold, but whatever Beijing decides there will be a high price in either human life or economic stability.
No official wants to be known as the one who ended the zero-COVID policies, resulting in the inevitable deaths of hundreds of thousands.
Beijing official.
Beijing is going through its own anti-climax in its so-called 'return to normal.' Communities and major alleyways maintain COVID checkpoints to scan citizens' COVID status via a phone app, traffic flows are still low, and restaurants sparsely patronised. As the pattern of testing every 48 to 72 hours sets in across the country, citizens worry they may pass through or even go near districts with positive Omicron cases, which may cause them to be placed in quarantine centres or confined to their homes as a government-mandated precaution. Domestic travellers need to quarantine for seven days in an approved facility before entering most cities, and then a further seven in a hotel.
Conflict of motives
The Chinese Government's motive to save lives since COVID began has been widely accepted, but the question no one can answer is why it has not put the same effort in vaccinating the elderly as it has into COVID-testing hundreds of millions of people per month. According to the Singapore Ministry of Health, three shots of the Sinovac vaccine are 98% effective against serious illness, hospitalisation and death, although others have challenged this.
We have slowed the spread of Omicron, but the evidence around the world is that no one can sustain a zero-Omicron policy. We have enough data that Omicron is endemic, so I guess all we can do is live with it. The problem is despite every effort, and even economic inducements, millions of elderly people refuse to be vaccinated. China is an authoritarian country, but they will never make vaccinations compulsory.
Beijing-based surgeon
Beijing has achieved something remarkable, certainly better than Shanghai because we have beaten COVID again. The West has failed because they are not disciplined like China.
Local official
As China staggers in and out of zero-COVID policy restrictions, more businesses will continue to suffer and shut down, and consumers and institutional investors will grow more cautious. The Chinese economy will slow even more than economists forecasted a month ago, but at this stage it is unlikely to stall or fall into recession.
Slowdown
Beijing boldly set a 5.5% GDP growth target for 2022, but economic analysts have been ratcheting down the probability of this since the end of the first quarter. Under present COVID constraints, annual GDP growth is more likely to be 3% to 3.5%. Online orders for food and streaming of entertainment and exercise sessions have boomed, but in May general consumption fell: automobile retail sales by -16.9% YOY and real estate by -50%. The government is countering this with increased infrastructure spending, tax relief and widespread financial support to the private sector, but the cost to the Chinese economy will be substantial.
China's economic downturn is nevertheless the result of stringent public health policies, not chronic economic imbalances. China is not coming to the end of an economic growth cycle. Unlike most of its Western counterparts of scale, China has the capital reserves to continue stimulus policies for some months without increasing the national deficit inordinately.
Despite restrictions, managers of vital infrastructure and logistics are adapting. Port activity and general logistics improved slightly in May. If China's relaxation of COVID restrictions can accelerate into the third quarter, domestic inflation will be manageable (CPI is currently 2.2%), and the Chinese economy is still likely to contribute to global growth. May demonstrated China's enduring position at the core of the world's supply chains with exports increasing 16% YOY, and by 20% with Europe, its largest trading partner.
The degree of mobility around and between Chinese cities will be the key economic indicator to watch in the coming months. Another will be the real estate sector, which linked to mobility and government regulatory support, should improve by the end of the third quarter. Chinese buyers pay 20% mortgage deposits, four times the requirement in the United States, and Chinese banks do not securitise these obligations as do many Western banks, and so are obliged to undertake thorough due diligence on borrowers. The likelihood of a real estate bubble remains low, and the recovery of the real estate sector will lift the economy significantly by the last quarter of this year or at the latest, the first quarter of 2023.
Despite its authoritarian political system, the Chinese Government and Communist Party are as distracted by insecurities and the confusing demands of domestic populism as governments anywhere in the world. Like many governments, they are not always sure what is happening and how to act. Beijing has no illusions that it needs to remain part of the global economy and avoid being drawn into the same sanctions that are hurting Russia. Contrary to Western assumptions, China is distancing itself from the Russian invasion of Ukraine and Vladimir Putin. But Beijing still struggles to define its intentions, as it demonstrated in its flawed attempts to strengthen relations and garner trust in the South Pacific recently.
China must balance its need for continued economic growth and integration with the global economy, and its resistance of Washington and US allies' attempts to contain it. This will become more difficult with each year. The essential endurance, pragmatism and industry of the Chinese people means that China's prospects of domestic economic success remain as high as at any time in the last three decades. China would benefit from applying these same qualities more consistently in the conduct of its foreign relations.
---
*David Mahon is the Executive Chairman of Beijing-based Mahon China Investment Management Limited, which was founded in 1985. This article is here with permission.