David Mahon says the tightropes that New Zealand prime ministers have walked between the West and China in the past were wider and lower to the ground than the thin, highwires they now traverse - and will traverse in the future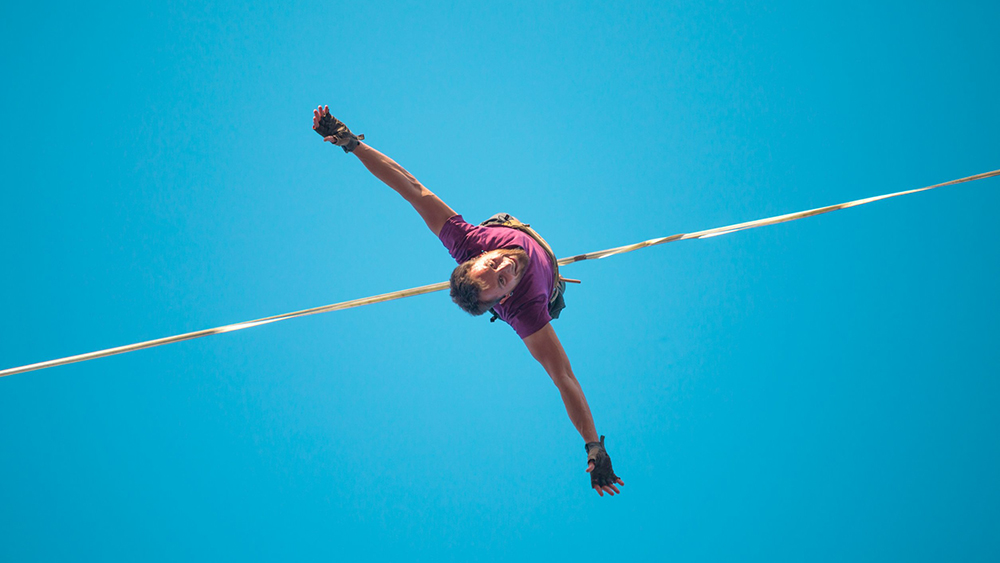 By David Mahon*
It is getting harder each year for New Zealand to maintain equilibrium in its relationships with Western nations, who are increasingly against China, and its relationship with Beijing. The United States is making the South Pacific a new arena in which to curtail China's development.
New Zealand's best policy would be to say and do little to pick sides unless a principle of international law is breached. A sense of neutrality and pursuing New Zealand's own interests would reinforce the country's sometimes shaky but overall consistent non-allied status of the last 40 years. The Pacific Ocean is twice the size of the Atlantic Ocean. It is no-one's back yard.
New Zealand's non-allied foreign policy will continue to win few political points with the West, but it will help to avoid the erosion of New Zealand's sovereignty in the manner Australia has had its own eroded by becoming Washington's regional, military proxy. Pressure from New Zealand's Five Eyes partners to diversify away from China commercially and condemn it politically has been mounting recently, but to little avail.
Risk management
There are always good arguments for trade diversification, but for a small, narrow economy like New Zealand's, the first concern is its own stability and common wealth, not imaginary alliances with those who have little to offer but flattery and coercion to join their strategic endeavours.
China has become the New Zealand dairy industry's domestic market as we produce far more than we could ever consume at home, and we have good access. We have been told for years by the government that free trade agreements with India, the US and Europe were imminent, but they haven't emerged. Even when they are completed, the terms are unlikely to be competitive with what we have with China.
Fonterra stakeholder
Some New Zealand firms will diversify to other markets through growth over time, but currently there is a conflict between the good logic of wanting greater diversification and the practicality of many firms doing so, having built up long-standing relationships of trust and value in China.
Despite strategic setbacks in the past, Fonterra is now a highly successful company in China, selling over NZ$4 billion of products and ingredients in 2021. Zespri will sell close to NZ$1 billion of kiwifruit by the end of 2023, holding its rare position as a premium fruit brand, despite Chinese competition from stolen New Zealand SunGold vines. Zespri can best counter this competition and secure its brand's endurance when it builds its own presence in the Chinese industry. The company is currently constrained by some in the industry who fear, mistakenly, that if Zespri were to work with orchardists in China their proprietary technology and know-how would be lost. Chinese farmers have been growing fruit successfully for thousands of years. New Zealand kiwifruit growers would be better to partner with Chinese orchardists such as those in Sichuan to create and protect value for Zespri together.
New Zealand enjoys strong market niches, mostly in food and nutritional products, while there is promising growth in services and technology. But companies need to do more to protect and expand their markets. New Zealand companies must also be careful not to underestimate the sophistication of the Chinese consumer and the dynamism of the local competition.
Exporters selling to China without investing in and forming strong local partnerships risk losing their position in the case of a political disagreement between Wellington and Beijing. Despite seven years of Washington placing tariffs on Chinese goods, and China retaliating in kind, American companies and products in China have not been targeted by Beijing. The prime reason is that so many US firms are invested in China, employing local people and exporting goods from China-based factories.
Another more benign reason for New Zealand exporters to invest in China is that increasingly patriotic Chinese consumers favour those who not only sell to, but also demonstrate their respect and participation in the Chinese domestic market. Les Mills China's Shanghai-based team, despite the service sector stalling due to COVID lockdowns in recent months, have managed to do this in the local fitness sector.
Consumer confidence
Chinese consumers have confidence in New Zealand's food and product safety, recently enhanced by the manner in which the country managed COVID. Once, consumers considered Switzerland as the most reliable foreign country; that place is now held by New Zealand.
It has not been lost on Chinese consumers that New Zealand differs from other Western nations in that it judges China less harshly, despite the anomaly of being a party to the Five Eyes alliance. Consumers sense that New Zealand has not aligned itself with the US and its allies in trying to contain China. But this perception could change rapidly.
Jacinda Ardern's meeting with President Biden resulted in a sharp communique from Beijing and American media coverage condemning China's initiatives in the South Pacific, despite the fact the language of Wellington's own summary did not mention China in the same way. There has nevertheless been a slightly more hawkish tone from Wellington regarding regional security since the announcement by China of a security deal with the Solomon Islands. It may not appear to reflect a fundamental change in policy, but New Zealand needs to be careful to ensure that perceptions in the region, not just in Beijing, reflects its true intentions. New Zealand is no nation's suzerain, not the US or China's.
Cracked Chinese whispers
China's statements and conduct of its regional affairs do not always help itself or its friends. It has been a generous and relatively uncoercive supporter of Pacific nations for over a decade, a period during which Australia decreased aid to the region, and the US barely paid it any attention. Now China is increasing its interactions with the Pacific further, Washington and Canberra are striving to counter them. China would be wise to stop giving them grounds to challenge its aid and investment efforts. It is unnecessary to sign security agreements and seek the right to deploy Chinese police forces to Pacific states now.
The timing of Minister Wang Yi's recent tour of the Pacific was perhaps unfortunate, as it brought these tiny, tenaciously independent nations under intense pressure from Washington and Canberra to take sides in their conflict with China. This is something Pacific states, much in need of foreign investment and aid to deal with global warming from anywhere they can get it, cannot afford to do. As skilled a diplomat as Minister Wang Yi is, he failed to secure a regional security and economic co-operation agreement, perhaps underestimating the depth of local sensitivities and inter-island rivalries.
New Zealand has been a steady and reasonable friend to China, and Beijing is still confident that this relationship will continue. Wellington cannot rely on the legacy of this relationship alone, but must find new initiatives and stronger ties with Beijing commercially, politically, and culturally.
Although so much larger than its Polynesian neighbours, New Zealand is also a remote Pacific nation, and it must stand by any principle that reinforces its independence. Its relationship with China is a metaphor for New Zealand's wider interests.
The tightropes that New Zealand prime ministers have walked between the West and China in the past were wider and lower to the ground than the thin, highwires they now traverse and will traverse in the future.
---
*David Mahon is the Executive Chairman of Beijing-based Mahon China Investment Management Limited, which was founded in 1985. This article is here with permission.