Business is booming for New Zealand's cartel buster- but will it make any difference for consumers?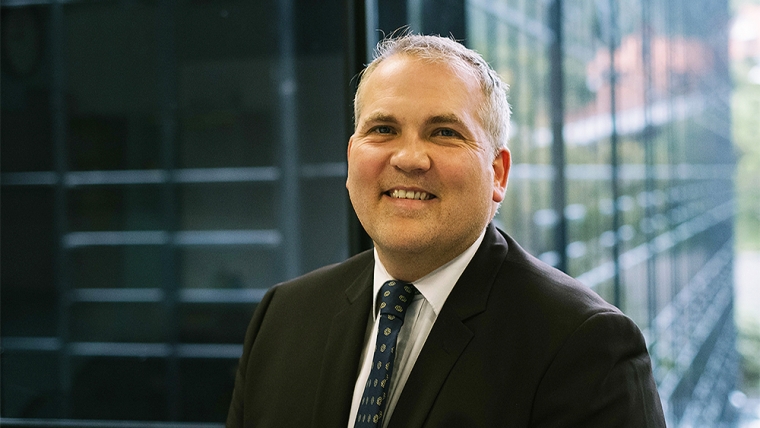 From January to June this year, New Zealand's cartel buster has had more applications to its cartel leniency programme than for the entire year of 2021.
Grant Chamberlain is the head of the competition watchdog Commerce Commission's cartel arm, which aims to stamp out anti-competitive behaviour like price-fixing between firms or slowing down production to ramp-up prices.
A cartel isn't shady characters wheeling and dealing in a "shrouded room", Chamberlain says.
And it has nothing to do with drug lords or Pablo Escobar.
The reality is that anti-competitive behaviour, or cartel behaviour, like rigging bids or agreeing on prices happens at all levels of businesses, he says.
In 2021 the commission, and Chamberlain's team of 12, got a new tool in its regulatory toolbox when cartel conduct became a criminal office under the Commerce Act - meaning imprisonment is now on the table for those found guilty.
Under the legislative changes those guilty of intentionally engaging in a cartel can be sentenced to seven years in prison, and individuals face criminal fines of up to $500,000 and businesses criminal fines up to the greater of $10 million; or three times the commercial gain from the offending; or 10% of the company's turnover.
This move brings New Zealand into line with Australia, which made cartel conduct criminal in 2009.
As part of this legislative change the commission also updated its cartel leniency guide; a how-to for first-movers to work with the regulator to crack a cartel.
Chamberlain's team has seen a response from the business sector after the changes and a bout of awareness-raising by the commission including videos which describe how even builders and real estate agents can fall foul of cartel regulations.
On an average year Chamberlain's cartel team might get six-to-10 approaches through the leniency programme. But 2022 is a bumper year, with more applications than it usually sees in a full 12 months.
"This year has been a particularly busy year," Chamberlain says. "We've had lots so far."
The trouble with cartels and cartel behaviour is simple. It undermines competition, and leads to higher prices for consumers. The commission says international studies show cartels can cause prices to rise as much as 20%, and also harms New Zealand businesses trying to compete.
The leniency programme is a key part of its work to break cartels, Chamberlain says.
It's a complex system but essentially it allows a person or business involved in a cartel to put a line in the sand with the regulator that this is happening, and because we told you first, we should potentially get leniency.
If a cartel participant meets certain criteria they will be given a "marker" by the commission's cartel team which confirms they are the first cartel member to get in touch with authorities. From there the cartel member has to put their conduct on the record either as a written statement or interview; this is called a "proffer", which secures the marker.
The policy has been around since 2004, Chamberlain says, and because secrecy often surrounds cartels for obvious reasons the leniency policy is a "good detection tool".
"If you come and tell us about it and we don't know about it, you may be able to essentially get 100% off. That's called leniency."
Under the criminal legislative changes the cartel team can make a recommendation to the Crown for criminal immunity, but that decision can only be made by the Crown based on the Solicitor General's prosecution guidelines, Chamberlain says.
Chamberlain says missing out on immunity doesn't mean cartel whistleblowers are on their own. He says they can still cooperate with his team.
"Over the years a number of major litigations have come through that programme."
Chamberlain's team of 12 has also focused its work with the competition bar; the lawyers on the coal face giving advice to businesses about whether their conduct breaks New Zealand's competition laws.
Chamberlain pinpoints lawyers as driving the increased activity.
"I think people are potentially coming in slightly earlier to us. And what I mean by that is, the lawyers are getting faster at picking up the phone and asking for what we call a marker, which is essentially a marker in the sand. If you're first in line, you then get a chance to earn leniency."
Enough regulation? Or too much?
Troy Pilkington, a competition lawyer and Russell McVeagh partner, says Australia's experience is concerning. 
He says the people on the other end of criminal proceedings for cartel behaviour across the Tasman have faced significant personal hardship and stress for years over "highly technical allegations", only for the cases to be withdrawn. 
In February of this year Australian authorities dropped "landmark" criminal cartel charges against Citi Group and Deutsche Bank executives accused of manipulating ANZ Bank's share price.
The Sydney Morning Herald reported the regulator, the Australian Competition & Consumer Commission (ACCC), offered immunity to JP Morgan bankers for witness testimony. 
One of the men previously accused said the case was an extreme example of regulatory overreach, "and highlighted a fundamental lack of understanding of financial markets by the ACCC, along with serious deficiencies in its investigatory and prosecutorial processes". One of the other accused said he hadn't worked since the charges were first filed in 2018.
Pilkington, who has advised businesses involved in a number of Commerce Commission investigations and market studies, says New Zealand's new criminal cartel prohibition isn't appropriately scoped to focus on deliberately illegal or dishonest cartel conduct.  
He says it is a "highly technical legal prohibition", and it's possible for well-meaning businesses to face the prospect of a criminal investigation or prosecution without them having had any deliberate or dishonest motivation.  
"While the Commerce Commission says it will use its enforcement discretion to decide which cases it will pursue criminally, it would give far greater certainty for the business community for the dividing line between a criminal and civil breach to be set out in the statute – with the criminal offence focusing on deliberately covert or dishonest behaviour – rather than the dividing line being reliant on the regulator's discretion, which is applied after the fact and can change over time."
Pilkington says the new regime has instead chilled the decision making of businesses considering joint ventures or other initiatives with competitors, "for fear of foot-faulting on a criminal prohibition". 
He says responsible businesses were already focused on ensuring compliance with the cartel prohibitions prior to the introduction of criminal sanctions.
'The bell sounded and nobody showed up for the race'
Academic Geoff Bertram takes a different, albeit still pessimistic, view.
Bertram has been studying competition in New Zealand for many years and says there are clear-cut, obvious cartels operating including the supermarkets and oil companies.
He says if there were "serious cases in the wings" the Commerce Commission would have been primed and ready to file cases when the changes came into force in April 2021.
"The bell sounded and nobody showed up for the race … They spend their lives chasing small fry who can't fight back then studiously avoid going after the real big fish."
The legislative change that has captured his interest is yet to be added to the competition rule book. An "effects test" will come into force in April 2023 in section 36 of the Commerce Act and some are picking this might be a legislative tweak with teeth.
An Auckland District Law Society article by barrister Gary Hughes on the effects test says the previous legislation focused on only the purpose of a large firm's action, and not its effects. Under the new test, firms with substantial market power will be prohibited from engaging in conduct that has, or is likely to have, the effect of substantially lessening competition in a market.
Hughes says this "important and controversial amendment" could infuse new breath into the law on conduct by large firms that may have a damaging effect on market competition.
But Bertram isn't holding his breath. He says the history of competition law in New Zealand is "fine sounding phrases" thrown around by regulators, but they often lack capability and the New Zealand courts "are profoundly reluctant to to really take an activist stance on competition matters".
The effects test is 30 years too late, he says. 
"The thing to watch for is whether the next day [after it becomes law] somebody files a case. Because if anybody seriously thinks that the introduction of the effects test is the critical change to the act, then they will be preparing their case and be ready to roll."