Success stories: How Glowing Sky grew from printing T-shirts in Stewart Island to making and selling merino clothing through its own chain of stores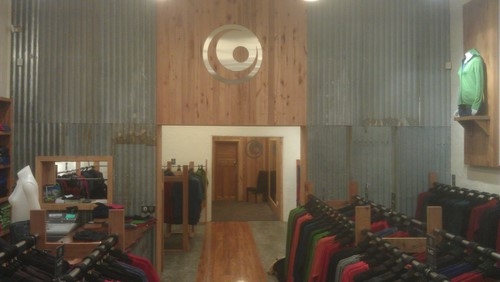 By Bernard Hickey
Cath Belworthy still seems surprised at her business success as she tells her story to a business conference in Dunedin.
"We've taken it to a level that we would never ever have dreamed of all those years ago," said Belworthy, who co-founded Stewart Island-based clothing company Glowing Sky Merino with her husband Dil in 1997.
But she is rightly enthusiastic and proud of all the hard work, sacrifice and inspiration that led to that success.
"If Dil were here, he would say, luck favours those who are looking for it," Belworthy told the She's Motivated annual Inspire 2011 conference organised by the Otago Southland Employers' Association.
Glowing Sky's story is well known in Otago and Southland and is worth telling more widely as it increases its presence through New Zealand and looks at the potential for exports.
Belworthy, an English migrant, met her husband Stewart Island fisherman Dil while on holiday on Stewart Island.
Back in 1997 he decided to take a week off fishing to print a few T-shirts with a Stewart Island theme. They sold like hot cakes from a local store to tourists and eventually the Belworthies decided to go full time printing and selling T-shirts through clothing shops in the South Island and from their own garage on the island.
Belworthy spoke with affection of the trips taken as a young family around the South Island to find the best shops and obtain orders. The work and the financial committments at the beginning were intense and there wasn't much money left over.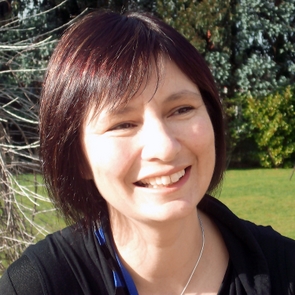 "All everybody got for Christmas was T-shirts," Belworthy said. But the business grew, particularly through sale of T-shirts from the garage of their home on the hill above the main town of Oban.
Tourists would walk up the hill as part of their tour experience to check out the T-Shirts and invariably buy one. "We had a 100% sales rate up at the shop."
Support from the tight-knit local community on Stewart Island was crucial, she said.
"Our T Shirts became a type of Island uniform."
The next step was to set up their own shop in the town itself, closer to all the other shops where tourists arrive, Belworthy said.
Operating their own shop was a revelation. The Belworthys found they were making more profit margin from selling their own clothes from their one shop than all of the clothes sold wholesale through all the other shops.
That led to the opening of new stores since then in Invercargill, Waiheke, Dunedin and Wanaka, and the purchase of a manufacturing facility in Timaru, where it now has 10 workers. Overall, Glowing Sky now has 26 staff, including the Belworthys themselves, and a recently appointed General Manager.
Glowing Sky now makes and sells a range of merino clothing for men, women and children, all of which are designed, manufactured and sold in New Zealand. See the full range here.
'We're not going to China'
Belworthy was passionate about retaining that New Zealandness in the way they make and design their clothes.
Asked if Glowing Sky would eventually have to move manufacturing to China to compete, she was emphatic: "I can't think of a single reason why it would be better to go to China."
Customers wanted New Zealand-made and it was much easier for Glowing Sky to source and control its manufacturing process by staying in New Zealand. Having its own stores meant its margins were high enough not to have to go to China.
"If you were wholesale based your margins would make it much tougher," she said.
Glowing Sky is now looking at whether it should start exporting, given suggestions from customers that its merino clothing could sell well in its own stores in Melbourne or other cities.
"We're at that point of considering that."
The name Glowing Sky has come from the translation of the Maori name for Stewart Island (Rakiura), which is the "Land of the Glowing Skies."
The business was able to 'bootstrap' its development with loans from family members and the reinvestment of profits. Initially, their bank wasn't interested in funding the start of the business, but has recently begun to fund the business' growth as it grew in scale, she said.
Belworthy said one of the keys to small business success was good financial forecasts, "to keep an eye on the furthest point and not get caught up in the day to day dramas," and ensuring the t-s were crossed and i-s dotted, which was her strength.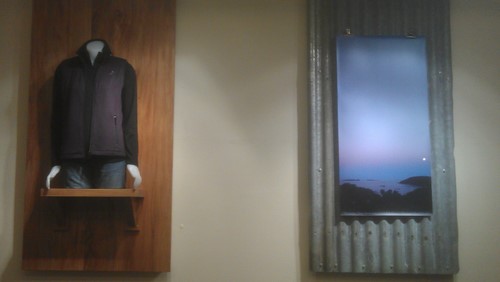 (Updated with pictures from Glowing Sky's Dunedin store and Cath Belworthy. Updated to correct that the Belworthys now live in Invercargill. They moved to Invercargill in 2005 for schooling for their children, but still have a store on the Island.)