Chapter 8 of the Business finance basics section in the 'Achieving financial success' series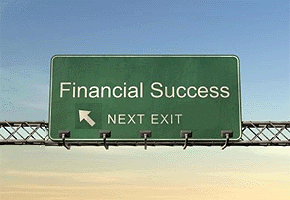 By David Searle*

Transactional banking refers to the everyday banking requirements that your business needs to operate effectively.
Primarily, this will include both deposit accounts and payment services provided by your bank or other financial institution (such as a credit union or building society).
HINT
Merchant facilities provide a real benefit to your business cash flow: your customers do not necessarily need to have cash in the bank to pay for your goods or services.
All businesses need some transactional banking services. There are essentially two transaction banking groups:
• transaction banking
• merchant facilities.
Transactional banking products
When deciding what type of transaction banking products your business will need, it is important to look at the type of business you are offering to your customers, the requirements from your suppliers and how you want to manage your cash flow.
Many businesses believe that paying by cheque offers a few extra days before the funds are withdrawn from the bank account. In reality, paying by cheque introduces a level of uncertainty because you cannot be sure when the cheque will be presented.
With many options available to business today, it is wise to ask your bank account manager to assist in choosing the right products that will help manage cash flow and reduce the time spent in managing all your banking requirements.
HINT
Choosing the most appropriate transactional banking products will assist in managing cash flow and improving profitability.
The list below provides the most common transaction banking products currently available:
• electronic desktop/internet banking
• credits to accounts — electronically, manually or by direct credit
• debits to accounts — electronically, or by manual cheque, EFT or overseas transactions
• overdraft and other limit facilities
• cheque production or cashing facilities
• lockbox — the processing of a mailed cheque, money order or credit card payment
• payroll processing arrangements.
TIP
Your banker can assist you in choosing the most appropriate transactional banking products for your business.
Transactional banking forms part of the overall financing of your business. The everyday banking requirements should be considered carefully to ensure the payments in your business are efficient and effective.
Merchant facilities
Merchant facilities provide your customers with various options to pay by either a credit or debit card. These facilities enable you to process payments made on these cards either manually or electronically.
Some of the benefits of having merchant facilities include:
• guaranteed payment within 48 hours of the purchase being made
• improved cash flow and therefore business performance
• reduced exposure to keeping cash on your premises
• reduced administration costs (you no longer have to wait for a purchase order, issue paper invoices or chase payment)
• no need for establishing accounts for one-off or infrequent transactions
• environmental protection (by reducing the use of paper).
When considering merchant facilities, it is best to speak to your bank account manager to discuss the best facilities for your business. Some of the questions to consider before meeting with your bank are:
• Do you have a retail store where your customers walk in and pay for the goods with their card? You may need an EFTPOS terminal to swipe their cards.
• Do you take most of your orders over the mail/phone/fax/internet? Do you need an EFTPOS terminal or is there an alternative method of processing?
• Do you need a combination of the two options above? Can you have an EFTPOS terminal to swipe the cards of walk-in clients but key-enter the details of "remote" orders?
• Would a mobile ETPOS/credit card machine assist with quicker payments?
• What volume of credit card, cash or other payment methods do you expect?
TIP
By introducing merchant facilities, your business may benefit from quicker payment, significant reduction in invoice queries and credit control calls and, of course, improved cash flow.
Transactional fees
Unfortunately, most banks and financial institutions do not provide transactional services for free.
In some instances (particularly where your margins are very small), the fees related to these services can substantially impact on the profitability of your business.
With so many financial institutions providing these services, you would be wise to consider the fee structures of a number of providers before deciding on the best provider. (See the section below on how to switch banks.)
HINT
Regular review of your transactional banking services will guarantee you know how much you are paying for these services, and ensure you are using transactional services that best suit your business.
It is common knowledge that most small businesses do not know how much they are paying in bank fees.
This can be attributed to the fact that they do not spend time reviewing the transactional banking arrangements, and some banks may not make it easy to clearly establish the total amount of fees being charged.
TIP
By allocating all bank fees to a separate account, you will be able to clearly identify any increases in fees that could be impacting your profitability.
------------------------------------------------------------------------------------------------------
The full Guide is available in the .pdf attachment, or here »
------------------------------------------------------------------------------------------------------
David Searle is an Assurance Services Partner with Staples Rodway and is the immediate past president of CPA Australia New Zealand Division. You can contact them directly here »
You can read the Introduction to this series here »  The related Glossary is an important resource. And readers are encouraged to read this page first »
Chapter 1 is about Understanding financial statements and you can read it here »
Chapter 2 is about Assessing your busines's financial health and you can read it here »
Chapter 3 is about the Importance of Budgeting and you can read it here »
Chapter 4 is about the Maintaining Profitability and you can read it here »
Chapter 5 is about the Improving Cashflow and you can read it here »
Chapter 6 is about the Managing Cashflow and you can read it here »
Chapter 7 is about the Debt, equity or internal funds? and you can read it here »
Chapter 9 is about Importing and exporting finance and will follow next week.