MFAT awards Citibank five-year global banking contract to handle the NZ$110 mln spent annually by Kiwi diplomats across 48 countries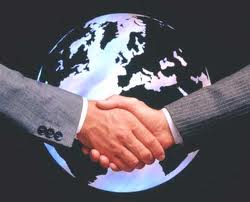 By David Hargreaves
Citibank has become banker to the diplomats after winning a contract with the Ministry of Foreign Affairs and Trade to handle the NZ$110 million a year spent by MFAT's foreign diplomatic posts.
Citibank was awarded the business after a tender launched late last year. The result was announced on the Government Electronic Tenders Service website. There was no indication given of the value of the contract.
MFAT's intention is that all of the foreign posts' banking-related services will be "bundled", resulting in cost savings. It is intended that as much as possible both the banking activities and accountability for them will be removed from diplomatic posts.
According to MFAT's original tender proposal document the department till now has had 34 individual banking relationships with 73 bank accounts in 38 currencies and 48 countries. The annual expenditure of NZ$110 million is spread across some 42,000 banking transactions, with 34% of these involving sums under NZ$250.
Diplomats have 500 NZ-issued credit cards, with a combined limit of NZ$2.9 million and a monthly combined spend of about NZ$160,000 through an average 450 transactions. Additionally there are another 230 credit cards issued in overseas countries with a combined credit limit of NZ$1.7 million.
"Current demand for offshore banking services is largely driven by the need to pay staff and suppliers by cheque and cash," MFAT said.
"MFAT's current banking model has a heavy reliance on cash, low levels of electronic banking and decentralised payment and transactional relationships with banks in-country."
This system of operating made for "limited visibility" of offshore banking transactions at MFAT's Wellington headquarters, "which impacts efficient cash management", MFAT said.
The contract is part of MFAT's "ministry business model project"  through which the department is seeking to "design a modern, more efficient operating platform, with a streamlined back office able to support a dynamic front office capable of a greater foreign and trade policy, consular services and development assistance impact at less cost".
This article was first published in our email for paid subscribers this morning. See here for more details and to subscribe.