Australia's MYOB to buy NZ firm BankLink in NZ$136 mln deal, says benefits of its automatic bank feeds 'huge' in cloud computing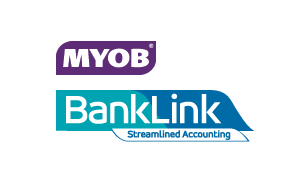 Australia's MYOB is buying New Zealand firm and fellow accounting software provider BankLink for NZ$136 million from privately held Media Transfer Services Limited.
MYOB, which is majority owned by private equity group Bain Capital, says the deal is subject to a number of conditions including regulatory and third party consents, but is expected to be completed next month.
In a statement released to the Australian Securities Exchange MYOB said having BankLink's bank feeds available would be a distinct competitive advantage in developing MYOB's cloud accounting strategy.
"BankLink is a highly successful organisation," MYOB said. "The BankLink Service is used by nearly 5,000 accounting practices, and more than 320,000 small businesses throughout New Zealand and Australia. Each month, it securely delivers in excess of 13 million customer transactions from more than 100 banks, credit unions, brokers and fund managers."
MYOB says it'll fund the acquisition through NZ$75 million of senior bank debt, with the balance coming through shareholder equity.
"Accounting is going through a period of rapid innovation," MYOB CEO Tim Reed said.
"Cloud solutions (products and services) are replacing desktop applications; bank feeds are a key component of a cloud solution, as they are used as source data for the accounts. The benefits of automatic bank feeds are huge; they significantly reduce the time it takes to do the books. If you are running a small business, it is essential to have accurate financials. BankLink has proprietary methods of supplying accurate, reliable and secure bank feeds that are more accurate and secure than others."
BankLink's British-based European business isn't included in the acquisition. To be renamed "Bankstream" it's being retained by BankLink director Derek Jones. BankLink was founded by Malcolm MacDonald, Jones and Steve Agnew in 1986. All three are still listed as shareholders of Media Transfer Services.
Last November BankLink won an award at the AUT Excellence in Business Support Awards in the "Large Business NZ$10 million to NZ$50 million turnover" category. See a video interview with BankLink's Richard Rees here.