NZIER says business confidence survey shows GDP growth running at around 2% with low inflation pressures; RBNZ unlikely to hike OCR until mid 2014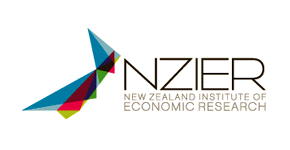 General business confidence was steady at its best levels in 3 years in the June quarter, the New Zealand Institute of Economic Research (NZIER) found in its Quarterly Survey of Business Opinion (QSBO).
The QSBO is the longest running survey of business confidence in New Zealand and is closely watched by the Reserve Bank and financial markets.
The survey showed businesses hiring and investing more while price pressures remained low. The NZIER said the survey indicated GDP growth of around 2% and that the Reserve Bank would not need to increase the Official Cash Rate until the middle of 2014.
"There's nothing in this survey that we would expect would change the policy settings of the Reserve Bank," NZIER CEO Jean-Pierre de Raad said.
However, financial markets disagree. They are currently pricing in 75 basis points of tightening by the Reserve Bank within the next year, helping to drive up average fixed mortgage rates by 10-20 basis points over the last 3 weeks.
The survey's measure of firms' expectations for domestic trading activity showed a net 18% expecting an improvement, unchanged from the March quarter.
However firms' experience of what actually happened in the quarter showed a fall to a net positive of 3% from 8% the previous quarter.
De Raad said the recovery was still at an early stage but there were continued sighs of momentum with few generalised shortages of labour or capacity.
Businesses remained optimistic about the general business situation with a net 31% seeing improvement, unchanged from the March quarter.
"Domestic trading activity, a very good indicator of GDP growth, eased from 10% to 4%. This is consistent with over 2% annual GDP growth, NZIER said.
The recovery was uneven across the regions with Canterbury surging, Auckland growing gradually and Wellington contracting.
"Activity is growing strongly for manufacturing and building, largely driven by Canterbury," NZIER said, adding that services sales were growing gradually, but financial services sales had slowed.
"This is consistent with slowing mortgage approvals in recent months. The growth in retail sales also slowed," it said.
Hiring and prices
Activity and optimism was flowing through to hiring and investment, with net hiring at 3% from 4% in March.
Costs and prices ticked up in the June 2013 quarter, but remained at historically modest levels.
"Much of the costs and prices pressures continue to be concentrated in Canterbury," it said.
A net 30% of survey respondents expected interest rates to rise over the next year,  up from minus 9% in March.
Reaction
Westpac Senior Economist pointed out the NZIER survey doesn't include the agricultural sector, which meant GDP growth in the June quarter was likely to be closer to the 0.3% seen in the first quarter because of the impact of the drought.
"That aside, the survey is consistent with our view that the New Zealand economy has entered a self-sustaining expansion, with indicators of underlying growth strengthening and becoming more broad-based in the last few quarters. There are some signs of inflation pressures emerging, but from a very subdued starting point," Gordon said.
The New Zealand rose 10 basis points to 78.1 USc after the release.
(Updated with more details, reaction)