The remnants of the National Finance 2000 and Western Bay Finance loan books go on the block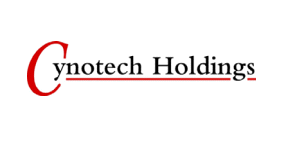 Cynotech Holdings, the company controlled by Allan Hawkins that includes finance company Budget Loans, says it's making a court application for liquidation.
In a stock exchange release Cynotech says its major shareholder, Cynotech Securities Group Limited which has been renamed Budget Loans Group Limited and is 77.5% owned by interests associated with Hawkins, and other "close funding supporters" have advised they are no longer prepared to provide ongoing funding support for the payment of corporate overhead and infrastructure costs.
"The provision of funding support by the Budget Loans Group Ltd parties and the Group's major lenders and depositors has been a significant factor in ensuring the solvency of Cynotech Holdings Limited for the last two years. As a consequence of the advice received from a number of those parties, the Directors of Cynotech Holdings Limited today resolved that the Company can no longer continue as it will become insolvent without the provision of ongoing funding from its major shareholder and others," the company's statement says.
"Accordingly a Court application is being made by a Director for the liquidation of Cynotech Holdings Limited."
The assets of subsidiary companies, which will continue trading, will be available for sale. These largely comprise the distressed loan books acquired when National Finance 2000 and Western Bay Finance went into receivership.
Cynotech, which paid $1.5 million for loan receivables with a face value of $30 million from Western Bay Finance in April 2008, also bought the loan book of National Finance 2000 in 2006.
"The Directors advise that any trade creditors and taxes of Cynotech Holdings Ltd will be paid up to date for the period up to 30th June," Cynotech says.
The annual report outlines $5.4 million of interest bearing loans and borrowings, plus $3.8 million of deposits. Cynotech's last annual report lists ASB as its banker.
After heading up high flying Equiticorp in the 1980s, Hawkins was jailed in 1992 for four years after being found guilty of fraud involving the so-called H-fee scheme which funnelled more than $300 million through transactions designed to obscure their source.