Fisher & Paykel Finance posts strong growth in both annual profit and debentures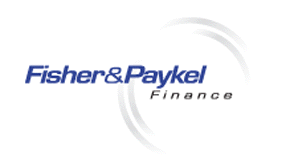 By Gareth Vaughan
Consumer lender Fisher & Paykel Finance, whose parent company was bought by China's Haier last year, has posted a 20% rise in annual profit, and recorded strong growth in debentures.
Accounts filed to the Companies Office show F&P Finance's profit after income tax rose $3.3 million, or 20%, to $19.9 million in the year to March 31, from $16.6 million the previous year.
F&P Finance is a subsidiary of whiteware maker Fisher & Paykel Appliances, which was taken over by Haier last November.  Outgoing F&P Finance managing director Alastair Macfarlane told interest.co.nz in April that, despite suggestions when Haier's takeover offer had been open that it might sell F&P Finance, there were no immediate plans for it to actually do so.
The increase in annual profit was helped by a $7.5 million, or 10%, rise in net operating income to $79.7 million, with net interest income up $2.9 million, or 8%, to $42.7 million. The company's impairment charge for credit loss fell $1.7 million, or 20%, to $6.8 million.
F&P Finance increased its dividend by 4% to $15.65 million.
Receivables rose $43.5 million, or 11%, to $439 million. The bulk of F&P Finance's lending comes through its Farmers Finance Card and Q Card credit cards. The standard interest rates charged for users of the two cards are 24.95% and 25.25%, respectively.
Smiths City business lost since March 31
In April Smiths City Group terminated the customer credit facility its subsidiary Smithcorp Finance Limited had with F&P Finance and switched to ANZ. Smiths City repaid the $72.6 million outstanding on its $90 million loan facility.
At the time Macfarlane said the Smiths City business represented 18% of F&P Finance's net finance receivables, and contributed about $2.4 million worth of annual earnings pre-tax. F&P Finance had initially used the Smiths City repayment to reduce its bank borrowings, but not its bank facilities. Macfarlane said those funds would ultimately be used in other parts of the business, such as Q Card, to get a "much more attractive" return on equity than the company had been getting from Smiths City.
F&P Finance's chief operating officer Greg Shepherd was promoted to replace Macfarlane, who had been in the job for almost 25 years.
Strong debenture growth
Deposits rose strongly year-on-year, up $23.8 million, or 21%, to $135.2 million. The weighted average interest rate paid on the deposits, meanwhile, dropped to 6.4% at March 31 from 7.4% a year earlier. In April Macfarlane said F&P Finance's 12 month "running rate average" for debenture reinvestment had been about 77%.
After Haier secured control of its parent, F&P Finance's credit rating was upgraded one notch by Standard & Poor's to BB+, the ratings agency's highest speculative, or "junk", grade rating.
Of its $280 million syndicated bank loan facility with ANZ, BNZ and Westpac, F&P Finance had $203.4 million drawn down at March 31, down $42 million year-on-year. At March 31 the company was paying an average of 3.9% interest on its bank loans, versus 4% a year earlier.
F&P Finance's total equity rose $4.8 million, or 4%, to $112.7 million in the year to March 31. However, total assets fell $16.9 million, or 3%, to $473.1 million, and total liabilities dropped $21.8 million, or 6%, to $360.4 million.
This article was first published in our email for paid subscribers. See here for more details and to subscribe.