Standard and Poor's upgrades Fisher and Paykel Finance credit rating to BB+, its highest 'junk' grade rating, after Haier takeover of its parent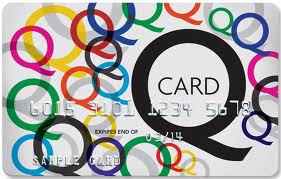 Fisher & Paykel Finance's credit rating has been upgraded one notch by Standard & Poor's to BB+, the ratings agency's highest speculative, or "junk", grade rating, after China's Haier secured full control of the consumer lender's parent, Fisher & Paykel Appliances.
The new credit rating, which comes with a stable outlook, was lifted from the previous BB rating. S&P says F&P Finance's rating has, however, reached its ceiling unless another ownership change caused a rethink. The Chinese whiteware maker has said it might sell F&P Finance.
"The rating constraint on F&P Finance stemming from its previous ownership structure has been eliminated, because of our favourable credit view of its new unrated parent, Haier," S&P said.
"F&P Finance's issuer credit rating has been aligned with our view of the finance company's stand-alone credit profile following the takeover of its parent, F&P Appliances, by Haier. The finance company's rating was previously slightly constrained by our credit view of the F&P Appliance group, which is assessed as being below that of F&P Finance's stand alone credit profile."
That said, S&P said no benefit from the new owner was factored into the fresh F&P Finance credit rating, above its stand-alone credit profile, because the finance company has been assessed as being a non-strategic subsidiary of Haier. In its independent valuation of the F&P Appliances group made when the Haier takeover bid was open, Grant Samuel put a NZ$260 million to NZ$285 million valuation on F&P Finance.
Haier secured full ownership of F&P Appliances earlier this month following a huge flurry of late acceptances for its NZ$1.28 a share bid.
As of September 30, S&P noted F&P Finance had NZ$130.6 million in debentures and NZ$225.4 million in syndicated bank facilities outstanding, with 70.9% of the total maturing in more than a year. The bank loans are split into four tranches, with spread-out maturities, the latest extending to October 2015.
'Rating-transition scenarios all on the downside'
The bulk of F&P Finance's business stems from its Farmers Finance Card and Q Card. S&P said F&P Finance's rating reflects the strength in its Q Card distribution channel, which is supported by a large number of bilateral arrangements with retailers, allowing it exclusive access to customers.
"Financed purchases typically are everyday-living items, giving F&P Finance a degree of economic resilience; however, by the same token it also contributes to a higher inherent credit risk, given the socioeconomic class of customers serviced. In our view, this higher inherent credit risk is mitigated by the small size of typical purchases and quality of risk management practices, which we consider to be above peers," said S&P.
"F&P Finance continues to perform according to expectations, with overall arrears continuing to decline and the nonperforming asset ratio marginally improving. Net interest income and fees and commission revenue have increased for the six months to September 2012 compared to previous year, and we expect operating margins to continually improve following liquidity-optimisation initiatives implemented in October 2012."
The stable outlook on the credit rating reflects S&P's expectation that F&P Finance's stand-alone credit profile won't be materially affected by Haier's strategies or initiatives. Nonetheless, the most likely scenario for a rating change would come from Haier deciding to sell, which S&P said could see the rating affected by credit factors relating to its ownership.
"Ownership changes aside, F&P Finance's rating is not expected to transition above the current level. As such, rating-transition scenarios are all on the downside, and would most likely come from a decision by Haier to actively manage down the finance company's capital-adequacy position or, if business stability were materially negatively affected by the recent ownership change," said S&P.
"The rating could also come under downward pressure from a weakening in F&P Finance's asset quality experience and/or weakened banker confidence, particularly around debt-facility tranche roll dates. In addition, a material weakening in our credit view of the new parent's credit worthiness could also bring on negative rating pressure."