Opinion: How China's Haier could effectively grab control of Fisher and Paykel Appliances for a song and what a buyer of F&P Finance would be getting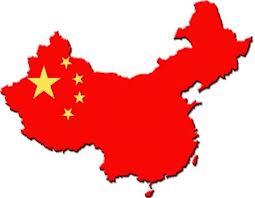 By Gareth Vaughan
Could China's Haier gain control of Fisher & Paykel Appliances for a song?
Haier's NZ$1.20 a share bid for the 80% of F&P Appliances that it doesn't already own may be a 60% premium to the 75 cents the New Zealand company's share price was trading at on Friday before news of Haier's swoop broke. And ultimately Haier's bid may, or may not, succeed at this price.
But let's say Haier, which through a lock up agreement with second-largest shareholder, Allan Gray Australia, already has 37.46% and has as a condition of its bid that it gains "more than" 50% of F&P Appliances, actually gets to 100%. At the NZ$1.20 per share offer price, it'd have to cough up NZ$695 million.
Should the takeover offer succeed, Haier has said it might look to sell the Auckland-based whiteware maker's consumer lending subsidiary, Fisher & Paykel Finance. Now say it managed to flog the finance company off for NZ$300 million. That'd recoup Haier almost half its outlay on F&P Appliances, giving it control of the company's products, technology, intellectual property and brand on the cheap.
But whether Haier actually will decide to sell F&P Finance should its takeover bid succeed, remains to be seen. Even though the Chinese company has said it might, apparently no decision has yet been made. And given Haier, a whiteware maker like F&P Appliances, has no finance business of its own, the word is the Chinese are quite curious about F&P Finance and whether such a business might work in China, even though it's not regarded as a core asset.
F&P Finance has certainly been a good performer for its parent. Of group earnings before interest and tax for the year to March, normalised to remove one-off items, finance delivered NZ$37.814 million, or 77% versus appliances' NZ$11.282 million, or 23%. F&P Finance also had a return on equity of 19.4%. And now Standard & Poor's says F&P Finance's BB credit rating may be upgraded to BB+, the ratings agency's highest speculative, or junk, grade rating if Haier's bid succeeds, because a Chinese takeover of its parent would improve the lender's credit profile.
Who might want to buy?
If F&P Finance was to go on the block, following an unsuccessful sale attempt by F&P Appliances in 2007-08, who might be interested? Fellow consumer finance company GE Capital must be a major contender. Building society Heartland NZ might be another, although it's focus is on gaining banking registration from the Reserve Bank. How about Kiwibank? It is already busy diversifying as growth in its core residential mortgage market slows, - lending growth of 8% in the June year was Kiwibank's lowest in its 10 year history. There was the high profile swoop on Gareth Morgan Investments to give an adrenalin shot to the state owned bank's fledgling KiwiSaver operations, there's its life insurance push, and its existing finance company, Kiwi Asset Finance.
But could or should Kiwibank buy F&P Finance? Kiwibank has a leverage ratio of total assets being 19.7 times shareholder's funds, including retained earnings, which is the highest among New Zealand's banks, and it will need capital to meet the Reserve Bank's incoming Basel III capital adequacy rules?
Then there are the other big banks, one or some of whom were said to have kicked F&P Finance's tyres in late 2007 and early 2008. Would ANZ be interested in tacking F&P Finance on to UDC Finance and broadening out from asset finance? Would an ASB, a Westpac or a BNZ be interested? Then there's the possibly of someone from overseas wanting to enter the New Zealand financial services sector through a swoop on F&P Finance. How about someone else from Australia, China, or even a Japanese bank, - desperate to find some growth outside its home market?
And what's F&P Finance worth? As of March 31, F&P Appliances had shareholder equity in F&P Finance of just under NZ$205.4 million. And in a research report before news of the Haier bid broke, one of the more highly regarded analysts going around, Craigs Investment Partners' Dennis Lee, had a 12-month price target on F&P Appliances' shares of 76 cents, ascribing 39c per share to appliances, and 37c to finance. So based on Lee's valuation, F&P Finance is worth about NZ$269.7 million, meaning a sale price of NZ$300 million might not be out of the question.
What your money would buy; Two credit cards & their customers
What would a buyer of F&P Finance get? Primarily its Farmers Finance Card and Q Card. As of March 31, F&P Finance had gross receivables of NZ$615 million. Of this, NZ$194 million were via the Farmers card, and NZ$298 million through the Q Card. Between them, the two cards have more than 500,000 cardholders.
On a different tack, another issue that fascinates me regarding Haier's tilt for control of F&P Appliances is why now? Founded in 1984, 50 years after F&P Appliances, Haier took its 20% stake for about NZ$82 million in May 2009 as part of a wider capital raising initiative to save a company that was buckling under nearly NZ$570 million of debt and falling sales of its washing machines, dishwashers, fridges and ovens. Given F&P Appliances predicament at the time, surely Haier could've bought the whole company for much less than it'll have to pay now?
Perhaps. But the suggestions as to why it didn't include that F&P Appliances' board wouldn't have sold the whole company on the cheap even given its plight back then, and that Haier, having now just launched its first attempted acquisition of a publicly listed company, simply wasn't ready to do so three years ago. Whatever the reason, it's clear Haier - through its two directors' on F&P Appliances' board - has seen something it wants at the Kiwi company. This may include F&P Appliances' direct drive motors and compressors, or an opportunity to halt F&P Appliances supplying components to whiteware making rivals such as Whirlpool Corporation of the US and keep them all for itself.
Are there any party poopers out there?
Will anyone else come in a try to spoil Haier's party? Granny Herald has touted the name of Germany's Bosch and there's always the possibility of another whiteware maker such as Whirlpool, which has had a global strategic alliance with F&P Appliances since 2003, entering the fray. F&P Appliances' chairman Keith Turner says calls have been received from parties interested in acquiring certain divisions of F&P Appliances, so perhaps a break-up scenario isn't completely out of the question.
But Haier has already got 37% of F&P Appliances. Its bid has received a friendly reception with Turner saying the F&P Appliances board supports it, conditional on no other superior alternatives being available for F&P Appliances and its shareholders, and on the bid price being within or above independent expert Grant Samuel's valuation range. Haier has set as a condition of its tilt "more than" 50% rather than 90%, of F&P Appliances meaning even if a rival snaps up say a 10% stake, it won't necessarily be derailed. And if it has to, Haier clearly has the fire power to go above NZ$1.20 a share.
Adding to this the Overseas Investment Office is unlikely to do anything other than rubber stamp Haier taking control of F&P Appliances given no sensitive land is involved. So get set for another kiwi company to follow PGG Wrightson and the Crafar farms, presuming the Supreme Court doesn't block the latter, into Chinese hands. With F&P Appliances' share price settling at $1.18, just under the offer price, investors' appear to be betting Haier's bid succeeds.
This article was first published in our email for paid subscribers this morning. See here for more details and to subscribe.