Nissan touts competitive advantage in having its own NZ finance company in place of financing services via Heartland Bank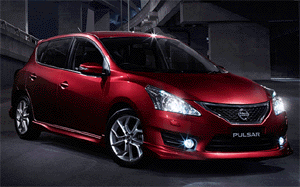 Car maker Nissan is launching its own New Zealand finance company this month, saying it'll work closely with Heartland Bank, its current New Zealand provider of finance, lease and insurance products, to ensure a smooth transition.
As revealed by interest.co.nz in May, Nissan has established its own financial services company in New Zealand with Nissan Financial Services New Zealand Pty Limited registered with the Companies Office on May 3. Finance, lease and insurance products and services have been provided through Nissan's New Zealand franchise dealerships by the Marac division of Heartland.
Nissan says Nissan Financial Services New Zealand will officially commence its wholesale operations this month with its first retail services starting in November.
"The successful model Nissan has developed in Australia (Nissan Financial Services Australia) has matured to the point where it can be exported," Nissan Australia spokesman Peter Fadeyev told interest.co.nz.
"Having a financial services company that is fully aligned to the sale of new Nissan vehicles provides us with a competitive advantage, one that is difficult to achieve with a branded solution. We will continue to work closely with Marac to ensure a smooth transition from our current branded solution to our new, captive solution."
According to the Motor Industry Association, Nissan ranked fifth in new passenger car and commercial vehicle registrations last year with 6,379, or 6.33% market share. Heartland continues to provide finance for other vehicle brands including Holden and Isuzu.
Nissan says Nissan Financial Services New Zealand will provide in-house support to Nissan's 30-strong national automotive retail network through wholesale finance and a variety of retail finance products for new vehicle buyers.
This article was first published in our email for paid subscribers. See here for more details and to subscribe.