Westpac NZ rolls out two SME banking tools, 'Get Feedback' and 'Get Paid', claims Australasian banking first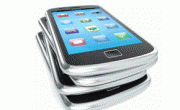 Westpac NZ is claiming an Australasian banking first with a new application that allows small and medium sized businesses (SMEs) real time tracking of customer feedback.
The bank has unveiled "Get Feedback", plus "Get Paid" with the latter a mobile payments application.
Westpac says Get Feedback will let SMEs capture and analyse customer feedback.
"They will be able to track, in real time, how customers feel about the service they offer, manage customer interactions and receive valuable verbatim feedback. They are also able to post feedback in the social media channels they use," the bank said.
"Get Feedback gives SME's access to the kind of tools that until now have mainly been in the hands of larger business and which have helped organisations, including Westpac, significantly improve customer experience, growth and retention. Westpac sees huge opportunity in helping SMEs drive their customer experience and this initiative is the first of its kind for a bank in New Zealand and Australia."
Get Paid, meanwhile, enables payments to be taken over both Android and Apple smartphones, or through an email link that takes customers directly to a secure payments webpage.
"It requires no extra hardware or plug in device and is free for businesses to download (pay as you go). It gives businesses, particularly those that are mobile, faster collection of payments. More than 500 SMEs have already signed up for the app which is now live and will be integrated into Westpac's new online platform early next year," the bank said.
Here's some further detail on the two services provided by Westpac
Key Facts - Get Feedback
· The first of its kind for a bank in New Zealand and Australia
· All customers can have access to Get Feedback for 30 days. Up to 10,000 Westpac business customers get up to 12 months free access to Get Feedback.
· Customer feedback can be sought and shared via the SME's own website and via social media
· SMEs will be able to track their customers' satisfaction levels, interaction scores and verbatim feedback via an online dashboard.


Key Facts - Get Paid
· Real time payment processing
· No need for extra hardware or plug-in devices
· The send a payment request feature allows businesses to email their customers a payment request with options on how to pay (via a secure hosted payments page, by direct credit, or via phone using their credit card)
· Up to five users can use Get Paid under the same approved merchant account
· No monthly minimum fee or fixed term contract making Get Paid a cost effective payments solution (pay as you go).