Westpac to use Apple's iBeacon technology in branches and trial Cash Tank app on Google Glass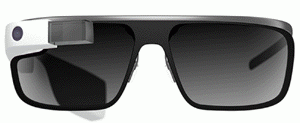 By Gareth Vaughan
Westpac is introducing Apple's iBeacon technology into its branches and trialling its Cash Tank smartphone application, which allows customers to get their account balance without having to log in, on Google Glass.
The Cash Tank app trial on Google Glass, a wearable computer with an optical head-mounted display, is underway, Westpac's chief digital officer Simon Pomeroy says, meaning it'll be "fully functioning" when Google Glass is expected to be available in New Zealand later in 2014. And, Pomeroy says, Westpac's the first New Zealand bank to use Apple's new "frontier technology" iBeacon.
"2014 is poised globally to be the year of wearable technology and Westpac is intent on making services available on all new technology platforms that customers adopt," says Pomeroy.
With Google Glass the user wears the device, a mini display screen attached to a metal glasses frame, over their right eye. Glass displays information in a smartphone-like hands-free format, is GPS enabled and users can take photos or videos, and take part in live chat.
"By the end of this year our customers will be able to walk into a shop wearing their Google Glasses, see something they like and instantly check their bank balance which will be displayed in their peripheral vision - that's pretty cool," Pomeroy says.
Westpac also plans to offer customers transfers between their bank accounts, the ability to receive account alerts and enable them to find the nearest ATM or Westpac branch.
According to The Guardian, iBeacon lets businesses set up transmitters which can tell nearby smartphones of their presence. This means shops, or bank branches, can send customers special offers, and prepare pre-ordered items for pickup the minute someone comes through the door reducing queuing.
Pomeroy says iBeacon will enable Westpac to send customers special offers and other incentives when they are in or walk past a branch that's using the technology.
"It also alerts staff that a customer has arrived for a pre-ordered item and can remind the customer that they are in a place that has an item on their digital shopping list. The uses for iBeacon go way beyond retail and has worked with theme parks, concert venues and stadiums, as well as restaurants and car companies," says Pomeroy.
 "We're hoping to be trialling iBeacon in selected branches by the end of February."
Westpac has the stated aim of being both New Zealand's, and the the world's, best digital bank.